De fysieke Apple Stores wereldwijd krijgen vanaf nu een andere naam die nog net even wat minimalistischer is. Het woord 'Store' vervalt. De winkel in Amsterdam heet bijvoorbeeld niet meer Apple Store Amsterdam, maar Apple Amsterdam.

 Apple Store heet voortaan Apple
Apple heeft via een interne notitie aan het personeel bekendgemaakt dat de naamswijziging beetje bij beetje wordt doorgevoerd. Online is de wijziging al wel zichtbaar. Nieuwe winkels krijgen direct een naam die past in het nieuwe stramien. Wie van de week een beetje heeft opgelet toen er een nieuwe winkel in New York werd geopend, is dat misschien al opgevallen:
De iPhone 14 nu tot €348 korting!
• Maximaal voordeel als je thuis Ziggo hebt
• 6 maanden Apple Music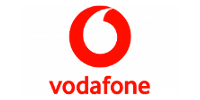 Bekijk actie
Veel meer dan alleen een winkel
Apple verandert de naam van de stores omdat de titel de lading steeds minder dekt. De Apple Stores willen veel meer zijn dan ouderwetse winkels waar je komt om spullen te kopen. Het gaat steeds meer in de richting van een ontmoetingspunt of een educatief centrum. Zo heeft de 'Apple Store van de toekomst' in San Francisco een podium waar artiesten kunnen optreden en plekken waar mensen gewoon rustig kunnen zitten en waar ze gebruik kunnen maken van wifi. Of de naam van de Apple Store-app ook gaat veranderen, is nog onduidelijk.