Sinds gisteren kun je de nieuwe Apple TV 4 bestellen met daarop het nieuwe besturingssysteem tvOS. Dat betekent: apps downloaden! Als tegen het weekend de postbode het pakketje bij je heeft afgeleverd, welke Apple TV apps kun je dan downloaden? Wij hebben een lijstje gemaakt met daarop een aantal opvallende aankondigingen.
Airbnb
Met de app van Airbnb kun je een overnachting boeken in bijna 200 landen. Gewoon bij mensen thuis. In een stad als Amsterdam alleen al kun je terecht op bijna 10.000 adressen. Je kunt overigens ook je eigen huis te huur aanbieden in de app.
De iPhone 14 nu tot €348 korting!
• Maximaal voordeel als je thuis Ziggo hebt
• 6 maanden Apple Music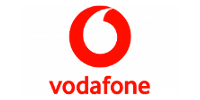 Bekijk actie
Streaks
Is voor de televisie hangen niks voor jou? Vind je het leuker om te sporten? Dan kun je straks de app Streaks downloaden voor je Apple TV. Hiermee maak je van je Apple TV een persoonlijke trainer en kun je thuis voor de televisie een workout doen. Streaks is geschikt voor beginnende en gevorderde sporters en ook voor de nerdyer types onder ons want de app houdt statistiekjes bij van je vorderingen.
Crossy Road
Misschien speelde je vroeger wel Frogger, waarbij je een kikkertje moest helpen om een absurd gevaarlijke weg over te steken. Tijdens Apple's keynote in september werd Crossy Road aangekondigd. Dat spel bestaat al voor iOS en lijkt wel heel erg veel op Frogger, behalve dat je nu een kip bent of een geit of een eenhoorn.
VLC, Plex en Simplex
De streamingsdiensten VLC en Plex waren er als de kippen bij toen werd bekendgemaakt dat ook derden apps konden ontwikkelen voor de Apple TV.  Inmiddels ook aangekondigd: de app Simplex, waarmee je eveneens je Plex-bibliotheek kunt streamen. Waar je eerst nog andere multimediaspelers nodig had, kun je straks echt álles streamen via de Apple TV. Of deze apps vrijdag al meteen te downloaden zijn is nog niet helemaal duidelijk, maar ze komen er zeker weten binnen afzienbare tijd aan.
Rayman Adventures
Gisteren verscheen in de wekelijkese hitlijsten van Apple plotseling een nieuwe categorie apps: gratis Apple TV apps. Hierop stond nu slechts één titel, namelijk Rayman Adventures. Straks rent deze platformlegende dus over je televisiescherm.
Apple TV App Store is nog niet online
De Apple TV App Store is momenteel nog niet in de lucht. Dat is ook niet erg, want de eerste Apple TV's belanden op zijn vroegst vrijdag bij de consumenten. Wij verwachten dat de nieuwe Store morgen of overmorgen live komt. Pas dan kunnen we echt zien wat we allemaal kunnen verwachten.