Het kan zo verleidelijk zijn: een goedkope namaak-oplader voor je iPhone kopen. Doe toch maar niet, want het overgrote deel hiervan blijkt onveilig te zijn.
99 procent opladers is onveilig
De Britse consumentenbond (CTSI) kocht 400 namaak-opladers uit 8 landen wereldwijd. De cijfers bleken op zijn zachtst gezegd schokkend: 99 procent van de iPhone-opladers kwam niet door de test heen en voldeed niet aan de veiligheidsnormen. Slechts 3 opladers bleken uiteindelijk voldoende bescherming te bieden tegen elektrische schokken. De CTSI raadt daarom met klem aan om de opladers gewoon bij Apple te kopen, ook al kosten die wat meer: 'Anders kan het je je huis of zelfs je leven kosten, of het leven van iemand waar je van houdt.'
De iPhone 14 nu tot €348 korting!
• Maximaal voordeel als je thuis Ziggo hebt
• 6 maanden Apple Music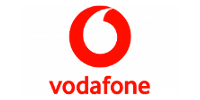 Bekijk actie
Namaak-opladers vormen een bekend probleem. Eerder al werden er in Nederland 24 usb-opladers uit de verkoop gehaald die niet veilig waren. Het probleem is dat consumenten goedkope en onveilige opladers in buitenlandse webshops kopen. Apple zelf is trouwens ook niet van onbesproken gedrag: eerder dit jaar startten ze met een terugroepactie omdat beoaalde lichtnetadapters niet voldeden aan de eisen.