Heb je al geüpdatet naar iOS 9.2.1? Echt héél spannende vernieuwingen heeft deze nieuwe versie van het besturingssysteem zo op het oog niet voor je in petto. Maar toch: doe het alsnog maar, want met deze update heeft Apple een gevaarlijk beveiligingslek gedicht.
Toegang tot persoonlijke informatie
Door het lek konden hackers via een openbaar wifi-netwerk persoonlijke informatie achterhalen van gebruikers. Voor de argeloze iPhone- of iPadgebruikers leek het dan te gaan om een netwerk zoals je dat zo vaak aantreft, bijvoorbeeld in de bibliotheek of in de horeca. Het is niet duidelijk of er ook daadwerkelijk misbruik is gemaakt van het lek.
De iPhone 14 nu tot €348 korting!
• Maximaal voordeel als je thuis Ziggo hebt
• 6 maanden Apple Music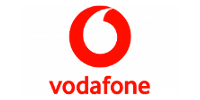 Bekijk actie
Lek dateert uit 2013
Het beveiligingsbedrijf Skycure heeft het probleem ontdekt en er Apple al in 2013 van op de hoogte gebracht. Waarom Apple pas jaren later actie heeft ondernomen, is niet bekendgemaakt.
Hoe moet je updaten naar iOS 9.2.1?
Via je iPhone: ga naar 'Instellingen>Algemeen>Software-update'. Of zoek in het zoekvenster boven aan het Instellingen-menu gewoon naar 'software', want dan vind je de update ook.
Via je Mac of pc: updaten kan via iTunes. Sluit hiervoor je iPhone, iPad of iPod touch met een kabeltje aan op je Mac of pc, selecteer in iTunes je apparaat en kies voor 'Zoek naar update'. De update beslaat ongeveer 40 MB, maar de precieze grootte hangt af van het soort iPhone of iPad dat je hebt.