Vergeet even de iPhone 7 die we volgende week gaan zien, want de iPhone die in 2017 verschijnt, die heeft pas echt wat nieuws te bieden. Dat toestel ontgrendel je bijvoorbeeld al als je ernaar kijkt, zo is op te maken uit een rapport van Digitimes. Eerder waren er ook al aanwijzingen voor een iPhone met irisscanner, maar toen werd nog gedacht dat dat niet vroeger dan 2018 zou lukken.
Irisscanner maakt Touch ID overbodig
De Taiwanese fabrikant Xintec gaat waarschijnlijk in het laatste kwartaal van dit jaar al aan de slag met de chips die nodig zijn voor de irisscanner. In 2017 komt de productie hiervan pas echt op stoom: ruim op tijd dus voor de iPhone die Apple volgend jaar in de markt gaan zetten. Met een irisscanner is Touch ID wellicht straks compleet overbodig en misschien kan de hele thuisknop dan ook overboord. Met een irisscanner zou je je iPhone op een snellere manier kunnen ontgrendelen. Het is zelfs nog wat veiliger dan een vingerafdrukscanner, want een iris kun je onmogelijk kopiëren.
De iPhone 14 nu tot €348 korting!
• Maximaal voordeel als je thuis Ziggo hebt
• 6 maanden Apple Music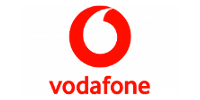 Bekijk actie
Galaxy Note 7
Apple brengt de iPhone met irisscanner misschien sneller uit omdat zo'n scanner al duidelijk in opkomst is bij de concurrenten. Zo heeft Samsung begin deze maand een Galaxy Note 7 met irisscanner gepresenteerd. Het is niet voor het eerst dat andere fabrikanten functies eerder uitbrengen; Apple brengt functies niet uit om de eerste te zijn, maar introduceert ze pas als ze volledig naar Apple's maatstaven werken. Dat is soms jammer, maar voorkomt ook teleurstellingen als een 'waterdichte' telefoon, mét onderwatercamera, die je niet onder water mag gebruiken, of een vingerafdrukscanner die moeite heeft om je vingerafdruk te scannen.
Ook de irisscanner van de Note 7 lijkt tegen te vallen:
"De irisscanner blijkt in de praktijk niet veel toe te voegen. Om een scan te starten moet eerst het scherm aan worden gezet en vervolgens op het scherm worden geswipet. Vervolgens moeten de ogen in de juiste positie worden gebracht en wordt de telefoon ontgrendeld – behalve als er te fel licht is, of je bril weerspiegelt, of de scanner je om andere redenen niet herkent. De irisscanner gebruiken duurt veel langer dan je vinger op de thuisknop leggen, en gaat bovendien veel vaker mis."
Maar hé, Samsung was wel het eerst …
10e verjaardag van de iPhone
Volgend jaar is het tien jaar geleden dat de allereerste iPhone verscheen en Apple lijkt daar iets bijzonders van te maken. Naar verluidt kunnen we een toestel verwachten met een glazen behuizing en een gebogen OLED-scherm. Ook zouden we afscheid gaan nemen van de kenmerkende thuisknop. Maar goed: eerst mogen we ons nog verheugen op de nieuwe iPhone 7.