Een interview met Steve Jobs daterend uit 1995, wordt in de maand november in een handvol bioscopen in de Verenigde Staten vertoond, zo meldt AppleInsider. Het interview, aangekondigd onder de naam 'Steve Jobs: The Lost Interview', was een onderdeel van een serie interviews onder de naam 'Triumph of the Nerds'.
Lost Interview
Er wordt gezegd dat dit het beste interview met Steve Jobs is. Het vond plaats in de periode voor de neXt en voordat Jobs weer terug ging naar Apple. Ten tijde van de uitzending van 'Triumph of the Nerds' waren er slechts tien minuten van het interview te zien. Lange tijd werd er gedacht dat de rest van het beeldmateriaal verloren was gegaan tijdens het vervoer ervan. Echter dook in oktober van dit jaar in Londen plots een videoband op met een ongeknipte versie van het interview. Deze beelden zijn inmiddels in ere hersteld en opgefrist.
Triumph of the Nerds
De serie 'Triumph of the Nerds' werd in 1996 uitgezonden, waarbij naast Steve Jobs ook onder meer Steve Wozniak aan het woord kwam. De serie kun je in onderstaande video's bekijken.
De iPhone 13 nu tot €393 voordeel!
• Heb je al internet van Ziggo thuis? Profiteer dan van extra voordeel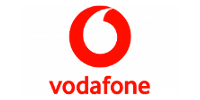 Bekijken