Gisterenavond heeft Apple iOS 9.3.5 uitgebracht, zo'n twee weken na de release van de vorige versie. Downloaden? Ja, absoluut. Niet voor de nieuwe functies, maar wel omdat er met deze update een belangrijk lek gedicht wordt: 'iOS 9.3.5 bevat een belangrijke beveiligingsupdate voor uw iPhone of iPad en wordt aanbevolen voor alle gebruikers', zo zegt Apple in de release-notes.
Beveiligingslek
Begin augustus was er ook een update naar iOS 9.3.4 die ook beveiligsaspecten betrof, maar dit keer is er zelf nog wat meer aan de hand. Ongeveer een week terug werd er spyware ontdekt. Deze spionagesoftware uit het Midden-Oosten kan al geactiveerd worden door te klikken op een verkeerd linkje in een bericht. Kwaadwillenden kunnen vervolgens onder meer je sms'jes en mails lezen en je telefoongesprekken in de gaten houden. Nog erger: via de microfoon kunnen er geluidsopnamen worden gemaakt.
De spyware kwam aan het licht doordat mensenrechtenactivist Ahmed Mansoor een sms ontving waarin een link stond naar 'nieuwe geheimen over martelpraktijken in gevangenissen in de Verenigde Arabische Emiraten'. Mansoor vertrouwde het niet, en in plaats van op de link te klikken liet hij het bericht onderzoeken door een beveiligingsbedrijf. Daaruit bleek dat er geprobeerd was om Mansoor af te luisteren en daarop werd Apple ingelicht. Daarom is er nu iOS 9.3.5. Heb je de (ontwikkelaars)bèta van iOS 10 geïnstalleerd? Dan heb je eerder deze week al een update ontvangen waarmee het lek gedicht is.
BLACK FRIDAY: De iPhone 14 nu tot €348 korting!
• Maximaal voordeel als je thuis Ziggo hebt
• 6 maanden Apple Music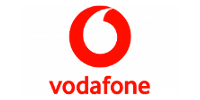 Bekijk actie
Hoe kun je iOS 9.3.5 downloaden?
Via je iPhone: ga naar 'Instellingen>Algemeen>Software-update'. Of zoek in het zoekvenster boven aan het Instellingen-menu gewoon naar 'software', want dan vind je de update ook. Zorg ervoor dat je een wifi-verbinding hebt.
Via je Mac of pc: updaten kan via iTunes. Sluit hiervoor je iPhone, iPad of iPod touch met een kabeltje aan op je Mac of pc, selecteer in iTunes het toestel waar het om gaat en kies voor 'Zoek naar update'. De update beslaat ongeveer 30 MB, maar de precieze grootte hangt af van het soort iPhone of iPad dat je hebt.