Afgelopen jaar kondigde Nintendo eindelijk aan dat het games voor smartphones ging maken. Gamers op de hele wereld werden dolenthousiast, maar al snel volgde ontnuchtering. Nintendo's eerste iOS-app, Miitomo, wordt namelijk geen echte game, maar meer een sociaal netwerk met speelse elementen. Na de presentatie van zijn (teleurstellende) kwartaalcijfers liet het bedrijf echter weten dat er ook een tweede app in ontwikkeling is. Deze app wordt een game met 'een zeer bekende character', aldus CEO Tatsumi Kimishima.
Mario? Zelda? Kirby?
Nintendo is vaak net zo geheimzinnig als Apple en daarom is er nog geen informatie wie die bekende character precies gaat zijn. Veel mensen hopen natuurlijk op een Mario-game, maar het zou net zo goed om een andere reeks kunnen gaan, zoals Zelda of Kirby. Of misschien probeert het Japanse bedrijf grappig te zijn, en brengt het een Luigi-game uit.
De iPhone 14 nu tot €348 korting!
• Maximaal voordeel als je thuis Ziggo hebt
• 6 maanden Apple Music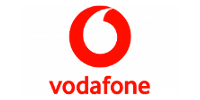 Bekijk actie
Samenwerking met nieuwe console?
Analisten verwachten dat de iOS-games samenwerken met een nieuwe console van Nintendo, de NX. De strikte scheiding tussen mobiele games en 'echte' console games moet hierdoor vervagen. Daarnaast is het een goede mogelijkheid voor Nintendo om reclame te maken: het laat mensen eerst kennismaken met de games op smartphones en hoopt dat ze dan overstappen op de nieuwe Nintendo-console, die een nog betere ervaring biedt.
Kun je niet wachten totdat Nintendo eindelijk een game voor iOS gaat uitbrengen? Maak dan alvast een leuke Mario-wallpaper om in de goede stemming te komen.