Aanstaand president van de Verenigde Staten Donald Trump is gebeld door Bill Gates van Microsoft en Apple-CEO Tim Cook. In zijn campagne had de republikein weinig goede woorden over voor Apple. Nu heeft hij deals beloofd die voor iedereen goed uit gaan pakken. Hij vraagt daar wel wat tegenprestaties voor …
Trump belt met Apple-CEO Tim Cook
'Ik werd vereerd door een telefoontje van Bill Gates, fantastisch telefoontje, we hadden een fantastisch gesprek. Ik kreeg ook een telefoontje van Tim Cook van Apple', liet Trump weten aan The New York Times. 'En ik zei tegen Cook: Tim, je moet weten dat een van de dingen die een grote prestatie voor mij zou zijn, is als ik voor elkaar krijg dat Apple een grote fabriek in de Verenigde Staten gaat bouwen.'
De iPhone 14 nu tot €348 korting!
• Maximaal voordeel als je thuis Ziggo hebt
• 6 maanden Apple Music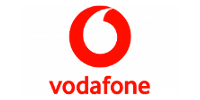 Bekijk actie
'Of liever veel grote fabrieken in de Verenigde Staten. Dat in plaats van dat Apple naar China gaat, of naar Vietnam gaat of welke plaats dan ook waar jullie nu heen gaan, Apple zijn producten hier in de VS gaat maken', vervolgde de aanstaande president. 'Hij zei dat hij me begreep. Waarop ik weer zei dat we een grote stimulans gaan creëren en dat hij daar wel oren naar gaat hebben. We gaan namelijk voor een zeer grote belastingverlaging voor bedrijven waarvan ik denk dat jij daar blij mee gaat zijn.'
'Regeltjes maken dingen onmogelijk. Of je nu progressief of conservatief bent. Ik bedoel, ik kan hier gaan zitten en je regeltjes laten zien waarover iedereen het eens is dat ze belachelijk zijn. Er moet meer vrijheid voor iedereen komen. Bedrijven kunnen nu niets, je kan nu niet eens een bedrijf beginnen, bedrijven kunnen niet uitbreiden. Bedrijven stikken nu.'
Trump en Apple
Trump had zich in zijn campagne regelmatig negatief uitgelaten over Apple. Hij vond het vooral belachelijk dat veel producten gemaakt werden in China en beloofde dit een halt toe te roepen. Cook steunde openlijk Hillary Clinton en stuurde kort na de verkiezing van Trump een mail aan alle medewerkers van Apple.