Snel switchen tussen de verschillende programma's die je geopend hebt, doe je nu waarschijnlijk met de toetsencombinatie Command+Tab of anders misschien via het dock. Dat moet sneller kunnen, dachten de makers van TouchSwitcher. Dus ontwikkelden ze TouchSwitcher, waarmee je kunt multitasken via de Touch Bar.
Snel schakelen met TouchSwitcher
Met TouchSwitcher kun je snel schakelen tussen de verschillende openstaande programma's op de nieuwe MacBook Pro met Touch Bar. Je start de TouchSwitcher en daarna is het een kwestie van een tik op het icoon van het programma dat je nodig hebt. In de korte video hieronder zie je hoe de app werkt.
BLACK FRIDAY: De iPhone 14 nu tot €348 korting!
• Maximaal voordeel als je thuis Ziggo hebt
• 6 maanden Apple Music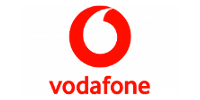 Bekijk actie
De makers van de app waarschuwen wel dat er de app (of eigenlijk de Touch Bar zelf) een kinderziekte heeft. Door de manier waarop Apple de Touch Bar inricht, wordt het TouchSwitcher-icoon soms als het ware weggedrukt door iconen van Apple's eigen programma's, zoals iTunes of Xcode. In dat geval moet je het programma even opnieuw opstarten. Je sluit TouchSwifter door het icoontje wat langer aan te raken.
MacBook Pro met Touch Bar
Apple introduceerde de MacBook Pro met Touch Bar vorige maand tijdens een keynote. De Touch Bar is een aanraakscherm op het toetsenbord met functies die veranderen al naargelang het programma dat je gebruikt. Wat er allemaal mee mogelijk is, gaan we de komende tijd nog beleven. TouchSwitcher is wat dat betreft een voorschot op de toekomst. Je kunt TouchSwifter gratis downloaden via deze website.