Geruchten gaan dat Apple Touch ID uitbreidt naar de Macs. In het geval van de MacBook Air en MacBook Pro kan de vingerafdruksensor in het trackpad gebouwd worden – al is de omvang daarvan nu waarschijnlijk nog niet groot genoeg. Een andere mogelijkheid is dat de sensor los ingebouwd wordt – volgens een Taiwanese nieuwssite is dat waaraan nu gewerkt wordt. In het geval van de desktop Macs vindt de inbouw plaats in de Magic Mouse en het Magic Trackpad. De 12-inch Retina MacBook Air is mogelijk als eerste aan de beurt van alle Macs om Touch ID te krijgen.
Waarom?
Technisch lijkt het aanbrengen van Touch ID een niet al te grote uitdaging. Apple heeft een patent waaruit blijkt dat ze de sensor ook in een Multi Touch Display (iPad en iPhone) kunnen bouwen, onder de huid van een Magic Mouse of Trackpad mag dus niet zo'n probleem zijn.
BLACK FRIDAY: De iPhone 14 nu tot €348 korting!
• Maximaal voordeel als je thuis Ziggo hebt
• 6 maanden Apple Music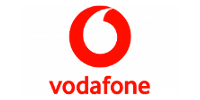 Bekijk actie
De vraag zal eerder zijn, waarom? Volgens de eerste geruchten van Apple Club Taiwan, zou het zijn om betalingen via Apple Pay te kunnen doen. Daar zitten echter een paar probleempjes aan. De chips die de koppeling maken tussen Touch ID en Apple Pay en die de creditcardgegevens van de gebruiker veilig opslaan in de iPhone en iPad, zitten niet in een Mac. In de toekomst zullen deze chips dus ook in de Macs gebruikt moeten worden om anoniem te kunnen betalen of zal de betaling met de Mac via de iPhone/iPad moeten verlopen. Wanneer de creditcardgegevens nu in een Mac opgeslagen worden (en er met Touch ID betaald wordt) is de betaling niet anoniem en heeft Touch ID weinig zin ten opzichte van het betalen met je creditcardgegevens. Een ander probleem is dat Touch ID als betaalmogelijkheid wel in iTunes of in Apple's eigen shop werkt, maar dat er voor externe shops een (ver)nieuw(d) platform gemaakt moet worden.
Mogelijkheden
Toch zien we ook wel mogelijkheden. Touch ID werkt in de nieuwe iPhones en iPads verbazend goed. Hoe handig zou het zijn wanneer je je account kunt activeren met je vingerprint in plaats van met een wachtwoord? Alleen je muis vastgrijpen is dan genoeg om onmiddellijk ingelogd te zijn: het systeem is snel genoeg om naadloos door te kunnen werken. Maar we zien meer voordelen, vooral in veiligheid. Betalen of inloggen gaat (veel) veiliger dan het gebruik van een wachtwoord dat aanzienlijk gemakkelijker te kraken is. Gewoon zorgen dat je je kootjes bij je houdt en niemand kan in je Mac.