In de Google-game 'Ontsnap met je lichtzwaard' wordt je browser op de Mac een ruimteschip vol met vijanden – en je iPhone een lichtzwaard. Hoe cool is dat?
De lancering van deze game is natuurlijk geen toeval. Vanaf morgen draait het zevende deel van de Star Wars-saga 'The Force Awakens' in de Nederlandse bioscopen. Google heeft iets leuks bedacht zodat de laatste paar uurtjes voorbijvliegen. In dit Chrome-experiment ben je een Jedi en moet je vechten tegen Stormtroopers. Je iPhone werkt daarbij als handvat van je lichtzwaard waarmee je op het beeldscherm kunt zwaaien. Je bewegingen worden nauwkeurig naar je Mac gestuurd, net als bij de Nintendo Wii.
De iPhone 14 nu tot €348 korting!
• Maximaal voordeel als je thuis Ziggo hebt
• 6 maanden Apple Music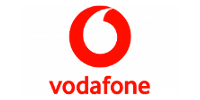 Bekijk actie
Star Wars in Google Chrome
Om als Jedi de strijd tegen de Dark Side op te nemen, heb je alleen een recente versie van Google Chrome en een smartphone nodig. Of je een iMac en Android, een Windows-pc en iPhone hebt, maakt niets uit. Belangrijk is de browser. Daarin ga je naar deze website en open je het internetadres dat je daar ziet op je telefoon. Dan begint het spel.
Vechten tegen de Dark Side
Doel van de korte, maar grappige game is het om zo lang mogelijk in leven te blijven tegen de vijandelijke overmacht. Dat doe je door de lasers van de stormtroopers met je lichtzwaard te reflecteren. Lukt dat niet, word je na een tijdje gevangengenomen.
Het is natuurlijk niet te vergelijken met een complete game op een console, maar toch zorgt het voor heel veel lol. May your iPhone be with you!