Op vrijdag 1 april vierde Apple zijn veertigste verjaardag. En wat is een feestje nu zonder muziek?! Speciaal voor deze gelegenheid is er een afspeellijst gemaakt op Apple Music: Apple 40.
Nummers afkomstig uit Apple-commercials
'Vier 40 jaar ideeën en innovatie van Apple met deze nummers uit de commercials', zo beschrijft Apple deze bijzondere playlist. Jammer genoeg ontbreekt verder iedere vorm van context: Apple maakt in de lijst nergens duidelijk welk nummer bij welke reclamespot hoort.
De iPhone 14 nu tot €348 korting!
• Maximaal voordeel als je thuis Ziggo hebt
• 6 maanden Apple Music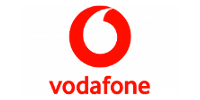 Bekijk actie
Via wat gepuzzel op de site Applemusic.info kom je toch een heel eind. Zo werd She's Like a Rainbow van de Rolling Stones gebruikt in een commercial over de kleurige iMacs in 1999. Sunburn van Muse moest iTunes onder de aandacht brengen. Born to be Wild van Steppenwolf werd ooit ingezet ter promotie van een … muis.
Abonnement op Apple Music
Apple 40 bevat, hoe kan het ook anders, veertig liedjes. Je kunt de afspeellijst beluisteren als je een abonnement hebt op Apple Music. De eerste drie maanden dat je lid bent van Apple's muziekstreamingsdienst, zijn gratis. Apple vierde zijn jubileum eerder ook al met een filmpje waarin in 40 seconden alle hoogtepunten (en ook een enkel dieptepunt) uit de afgelopen 40 jaar de revue passeerden.