Het kan je niet ontgaan zijn: het is vandaag schrikkeldag. Leuk zo'n dagje extra? Nou, het heeft ook nadelen. Je werkt een dag meer voor hetzelfde salaris. En het Nibud heeft berekend dat zo'n bonusdag het gemiddelde gezin zo'n 60 euro extra kost. Want je hebt extra eten, drinken, gas, water en licht nodig.
Schrikkeldag heeft gelukkig niet alleen kosten, maar ook wat baten, want andersom werkt het ook. Je kunt gratis een dagje sporten of tv-kijken en je bent een dagje gratis verzekerd. Daarmee bespaart een gezin 47 euro. En die 13 euro verschil? Die maakt Apple weer goed, want in de App Store voor iOS zijn momenteel schrikkeldag-aanbiedingen te vinden.
Vier het schrikkeljaar
Apple heeft vandaag 5 apps voor je iPhone of iPad in de aanbieding. Je vindt ze op de Uitgelicht-pagina van de App Store, onder het kopje 'Vier het schrikkeljaar'. Je betaalt vandaag, maar dan ook alléén vandaag, helemaal niets voor deze apps. Het gaat om de volgende vijf apps:
De iPhone 14 nu tot €348 korting!
• Maximaal voordeel als je thuis Ziggo hebt
• 6 maanden Apple Music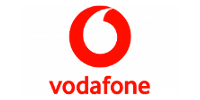 Bekijk actie