Chipfabrikant Qualcomm heeft nieuwe technologie voor het scannen van vingerafdrukken aangekondigd: Snapdragon Sense ID. In tegenstelling tot Apple's Touch ID of de vingerafdruksensor in de Samsung Galaxy S6, maakt Qualcomm's oplossing gebruik van ultrasone technologie. Hierdoor werkt de sensor ook met vingers die nat, bezweet of vuil zijn, claimt de fabrikant.
Qualcomm vingerafdruksensor
Touch ID werd op de iPhone 5s geïntroduceerd en wordt alom geprezen om zijn accuraatheid. Desondanks laat de vingerafdruksensor je in de steek wanneer je vinger (te) vochtig of vettig is, omdat het gebruik maakt van een capacitieve sensor, net als het touchscreen. De Snapdragon Sense ID zou hier geen last van hebben dankzij ultrasone golven die door de buitenste lagen van je huid heen meten. Daardoor worden in de vingerafdruk allerlei details meegenomen die met capacitieve technologie niet geregistreerd kunnen worden.
De iPhone 14 nu tot €7,50 korting per maand!
Maximaal voordeel als je thuis internet van Ziggo hebt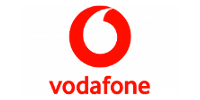 Bekijk actie
Snapdragon Sense ID
Een ander voordeel van de nieuwe vingerafdruksensor is dat er door verschillende materialen heen gescand kan worden, waaronder glas, aluminium, roestvrij staal, saffier en plastic. Fabrikanten behouden daardoor maximale flexibiliteit en keuzevrijheid in het ontwerp van hun apparaten. Concreet houdt dat in dat de technologie ook geïntegreerd kan worden in de rand of het scherm van een smartphone. Fabrikanten zouden met Qualcomm's oplossing serieus kunnen gaan concurreren met de iPhone, die de afgelopen jaren eigenlijk geen concurrentie kende op het gebied van vingerafdruksensoren
Qualcomm bouwt de vingerafdruksensor in zijn nieuwe 810- en 425-processors. Later dit jaar worden de eerste apparaten met Snapdragon Sense ID verwacht.