Apple kondigde gisteren tijdens de keynote de komst van iOS 9.3 aan en nog diezelfde avond kon je de vernieuwde versie van het besturingssysteem al downloaden. Heb jij de update inmiddels geïnstalleerd op je iPhone, iPod of iPod touch? Dit zijn de fijnste nieuwe functies waarmee je meteen aan de slag kunt.
1. Betere nachtrust met Night Shift
Met Night Shift beperk je in de avonduren de hoeveelheid koelere kleuren die je iPhone of iPad uitstraalt. Dat zorgt ervoor dat je stukken beter kunt slapen. Als je Night Shift gebruikt, oogt het scherm wel wat gelig maar daar ben je zó aan gewend. Je telefoon of tablet houdt zelf in de gaten wanneer in jouw omgeving de zonsondergang is, en past het licht daarop aan. Night Shift is te vinden in het bedieningspaneel. Verder finetunen kan via de Instellingen-app, onder 'Beeldschermen en helderheid>Night Shift'.
BLACK FRIDAY: De iPhone 14 nu tot €348 korting!
• Maximaal voordeel als je thuis Ziggo hebt
• 6 maanden Apple Music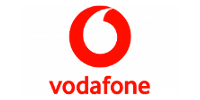 Bekijk actie
2. Beter beveiligde notities
Notities was altijd al een goede geheugensteun, maar als je iPhone eenmaal ontgrendeld was, waren je meest persoonlijke hersenspinsels voor iedereen zichtbaar. Onder iOS 9.3 kun je je afzonderlijke notities beveiligen met een wachtwoord of een vingerafdruk. Zo bescherm je je aantekeningen tegen nieuwsgierige blikken. Je stelt de beveiliging in via 'Instellingen>Notities>Stel wachtwoord in'.
3. Orde in Notities
Nog meer goed nieuws als je een fervent gebruiker bent van de app Notities. Want als je veel notities had, was het soms best lastig om juist die éne weer boven water te krijgen. Dat is nu iets vereenvoudigd, want je kunt je notities nu op verschillende manieren ordenen: of alfabetische volgorde, op aanmaakdatum of op bewerkingsdatum. Eindelijk orde in de chaos!
4. Ontdek de wereld met CarPlay
De Dichtbij-functie heeft nu ook zijn weg gevonden naar je auto. En dat is fijn, want Dichtbij laat je zien wat er in de buurt te vinden is. Dus moet je nodig tanken? Of wordt het de hoogste tijd voor een lekkere bak koffie? Dichtbij toont nu op je dashboard wanneer je in de remmen moet.
Heb je niet alleen een gave auto met CarPlay maar ook nog een abonnement op Apple Music? Dan bof je al helemaal met iOS 9.3. Want een paar van de leukste onderdelen uit Apple Music, beluister je straks ook via CarPlay. Via één druk op de knop heb je toegang tot liedjes uit de categorieën Voor jou en Nieuw. En wat is nu een mooiere plek om nieuwe muziek te beluisteren dan je eigen comfortabele auto? Kortom: met het vernieuwde CarPlay ontdek je altijd weer iets nieuws.
5. Gezondheid is belangrijker dan ooit
Gezondheid kan veel beter uit de voeten met apps van andere ontwikkelaars. Apps uit de App Store in de categorieën als gewicht, work-outs en slaap zijn voortaan in de app Gezondheid te vinden. Ook kun je de gegevens die de Apple Watch verzamelt voor bewegen, trainen en staan nu in één oogopslag terugzien op het dashboard.
6. Eindeloos doorlezen met iBooks
Vanuit iBooks kun je voortaan ook materiaal synchroniseren dat je niet in de iBooks Store hebt gekocht. Maar vanaf nu synchroniseert iBooks ook content die niet afkomstig is van Apple zelf. Bijvoorbeeld pdf-bestanden, of de digitale versie van iCreate. Begin met lezen op de iPad en blader vervolgens verder op je iPhone. Ook het synchroniseren en delen van je audioboeken uit de iBooks Store verloopt vanaf nu stukken soepeler.
7. Nieuwe 3D Touch-functies
Heb je een iPhone 6s (Plus) dan krijg je de beschikking over extra 3D Touch-functies. Wij bespraken eerder al een paar van onze favorieten – zo heb je supersnel toegang tot het actuele weerbericht – maar er zijn er nog meer te vinden.
Dit artikel is een samenvatting van 'iOS 9.3: de fijnste nieuwe functies' uit iCreate 76. Bestel deze uitgave nú in onze webshop!