De Apple SIM is een simkaart waarmee je in het buitenland direct online kunt met je iPad. Met de Apple SIM kun je al terecht in ruim 90 landen en er worden nog steeds landen toegevoegd aan de lijst.
Geen wifi bij de hand?
Het liefst heb je in het buitenland natuurlijk gewoon gratis wifi van bijvoorbeeld de McDonald's of je hotel, maar dat is natuurlijk niet altijd en overal een reële optie. Zit er een Apple SIM in je iPad? Dan kun je in het buitenland altijd verbinding maken met mobiele netwerkaanbieders. Je kunt ter plekke een kortlopend data-abonnement afsluiten dat precies op jouw wensen is afgestemd. Bijvoorbeeld voor een specifieke periode (zoals per dag of per uur) of voor een bepaald aantal MB's.
De Apple Sim werkt met de Wi‑Fi + Cellular-modellen vanaf de iPad Air 2, de iPad mini 3 en de iPad Pro. De Apple SIM is niet geschikt voor je iPhone.
De iPhone 14 nu tot €348 korting!
• Maximaal voordeel als je thuis Ziggo hebt
• 6 maanden Apple Music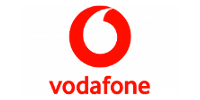 Bekijk actie
Hoe werkt het?
In de VS en in Engeland zit de Apple SIM standaard al in de iPad, in Nederland moet je hem eerst los kopen. Je kunt de Apple SIM aanschaffen bij de meeste Apple Store's: hij kost € 5. Tip: als je hem gekocht hebt, stop hem dan thuis alvast in je iPad. Want je wilt niet op je verre reis nog op zoek moeten naar een paperclip om het simkaart-slotje mee open te priegelen.
Als je dan in het buitenland online wilt, kun je dat aangeven via het instellingenmenu: kies in het menu 'Mobiele data' voor 'Configureer mobiele data'. In beeld verschijnen dan de netwerk-aanbieders waaruit je kunt kiezen. De aanbieders waaruit je kunt kiezen, verschillen per land. Heb je een aanbieder gekozen, dan zie je de diverse data-abonnementen waaruit je kunt kiezen. Betalen doe je met je creditcard. Het is wellicht niet de allergoedkoopste manier om op het internet te komen, maar gemak dient de mens en dat is natuurlijk ook wat waard.