Gebruikers kunnen vanaf nu via de website van iCloud hun foto's uploaden naar de iCloud-fotobibliotheek. De functie werd enkele weken al geleden toegevoegd aan de bèta van iCloud.com en is nu uitgerold naar alle gebruikers.
Foto's uploaden naar iCloud-fotobibliotheek
Voorheen was het alleen mogelijk om de iCloud-fotobibliotheek te bekijken en foto's te downloaden of verwijderen. Daar is nu de knop 'Upload' aan toegevoegd. Het is momenteel alleen mogelijk om jpg-bestanden toe te voegen; .png of videoformaten worden niet geaccepteerd. Omdat op de iPhone en iPad ook automatisch video's naar de iCloud-fotobibliotheek worden geüpload, wordt het in de toekomst waarschijnlijk wel mogelijk om videobestanden te uploaden via iCloud.com.
De iPhone 14 nu tot €7,50 korting per maand!
Maximaal voordeel als je thuis internet van Ziggo hebt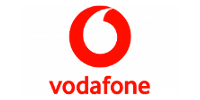 Bekijk actie
Welkome toevoeging
De mogelijkheid om foto's te uploaden is een welkome toevoeging, omdat na het activeren van iCloud-fotobibliotheek het niet meer mogelijk is foto's via iTunes te synchroniseren. Wil je deze foto's toch weer graag op je iPhone en iPad hebben, dan kun je ze nu zelf uploaden via je Mac of pc.
Volgend jaar lanceert Apple de vernieuwde Foto's-software voor de Mac, waarmee iPhoto en Aperture worden vervangen. Deze software biedt ook ondersteuning voor iCloud-fotobibliotheek.