Apps tegen muggen? We halen je maar direct uit de droom: die werken niet. De meeste van deze apps beweren dat ze muggen verjagen door middel van ultrasoon geluid. Je wordt 's nachts inderdaad niet meer wakker van zo'n zoemende mug. In plaats daarvan kun je de slaap niet vatten omdat er een onaangenaam hoge pieptoon uit je iPhone komt. Maar de muggen? Die blijven je terroriseren. Het zijn er veel dit jaar, met al dat natte weer en vervolgens die warmte.
Muggenradar voorspelt muggenoverlast
Woon je in het oosten of zuiden des lands? Dan wordt het tijd om naar huis-, tuin- en keukenmiddeltjes te grijpen want hier stikt het de komende dagen van de muggen. Dat weten we dankzij Muggenradar. Een soort Buienradar, maar dan met muggen in plaats van regenwolken. Muggenradar is een dienst van Wageningen University en Buienradar. Op de kaart zie je hoe actief muggen zijn in de komende vijf dagen, dit gebeurt op een schaal van 1 tot 10. Bij 1 is er amper muggenactiviteit, bij 10 kun je beter  binnen in het donker op de bank blijven zitten, gehuld in een klamboe.
De iPhone 14 nu tot €348 korting!
• Maximaal voordeel als je thuis Ziggo hebt
• 6 maanden Apple Music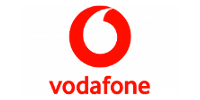 Bekijk actie
En nu nog een app
Het kaartje is gebaseerd op meldingen die binnenkomen via de website muggenradar.nl. Maar de bedenkers ervan willen de mensen nog beter informeren met behulp van een Muggenradar app: 'Met de Muggenradar app kunnen we het publiek, overheden en natuurbeheerders beter informeren over waar en wanneer er in Nederland muggenoverlast plaats vindt of verwacht wordt en hoe de kans op muggenoverlast verkleind kan worden.'
De app is momenteel nog in de maak. Om de app verder te kunnen ontwikkelen, heeft de Universiteit van Wageningen een crowdfunding opgezet. Die loopt nog tot 1 augustus en heeft tot nu toe bijna 10.000 euro in het laatje gebracht.