Schoorvoetend moet ik toegeven dat de MacHeist nanoBundle 2 een leuke portie software biedt voor 19,95 dollar. Een maand geleden had ik weinig lof voor een andere  softwarebundel, MacHeist laat nu zien hoe het wel moet.
MacHeist trapt af met MacJournal: De simpele interface stelt je in staat eenvoudig een journal bij te houden, compleet met tekst, afbeeldingen en video's. Het resultaat kun je eenvoudig publiceren als Blog. Het volgende programma in de lijst is RipIt, onmisbaar voor filmfans die hun DVD's willen rippen naar de harde schijf. Voor 19,95 dollar krijg je ook Clips, het programma dat orde schept in alle regels, alinea's en documenten die je gedurende de dag kopieert door ze overzichtelijk te ordenen. Muziekliefhebber die niet kunnen slapen voordat hun collectie albumcovers compleet is kunnen dankzij CoverScout weer op een goede nachtrust rekenen. In iCreate nr. 5 wordt CoverScout bestempeld als "een waar genot om mee te werken en het maakt de beleving van je muziekcollectie helemaal compleet". Tot slot kunnen we onze bestanden op afstand eenvoudig beheren met Flow.
Voor 19,95 dollar, ongeveer 15 euro, staan deze vijf programma's op je harde schijf. Zodra de nanoBundel vijftigduizend keer over de digitale toonbank is gegaan komt Tales of Monkey Island voor de kopers van de bundel beschikbaar als bonusdownload. Gisterochtend stond de teller nog maar op 4600 en twijfelde ik of het target wel gehaald zou worden. Nu, ruim een dag later, is de bundel al ruim twintigduizend keer aangeschaft, plotseling lijkt vijftigduizend een makkie.
De iPhone 14 nu tot €7,50 korting per maand!
Maximaal voordeel als je thuis internet van Ziggo hebt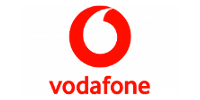 Bekijk actie
Er zweeft ook een groot mysterie, genaamd RapidWeaver, over de MacHeist nanoBundel 2. Dit programma komt op een bepaald punt ook vrij, maar het is niet bekend hoeveel bundels verkocht moeten worden voordat het zover is. RapidWeaver werd in iCreate 4 al besproken als onderdeel van een grote feature over weblogs:
"RapidWeaver is niet zo eenvoudig als iWeb maar biedt op bepaalde punten meer kracht en flexibiliteit. Daarom geven sommige mensen er de voorkeur aan. Het kan net als iWeb ook overweg met MobileMe."
Al ben je maar een nuttig programma tegengekomen, dan is de nanoBundle 2 al de moeite waard. Ik koop de bundel voor Tales of Monkey Island en RipIt en ben meer dan tevreden. Dit is echt een superkoopje.