Vandaag was het eindelijk zo ver: we kregen de nieuwe MacBook Pro 13-inch met Touch Bar. En wat is het eerste dat je als iCreate-redacteur doet? Juist, je schrijft je eerste bevindingen op. Uiteraard op het apparaat zelf.
Dun en licht
Het eerste dat opvalt als we onze spacegrijze MacBook Pro met Touch Bar uit de doos halen, is hoe klein en dun de laptop is. Minuten van tevoren werkten we nog tevreden op de vorige generatie MacBook Pro, maar die voelt binnen twee seconden aan als een dikke baksteen. Dan de tweede verrassing: hij is ontzettend licht. Lichter dan de MacBook Air 13-inch zelfs. Voeg 'loodzwaar' maar toe aan de beschrijving van onze oude Pro.
De iPhone 14 nu tot €348 korting!
• Maximaal voordeel als je thuis Ziggo hebt
• 6 maanden Apple Music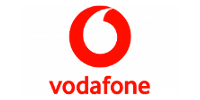 Bekijk actie
Retina-display
Het wordt tijd om de MacBook Pro open te klappen. We kijken nog gefascineerd naar het reusachtige trackpad, het smallere toetsenbord en de Touch Bar erboven, of de Mac gaat al aan. Apple's MacBooks schakelen zich namelijk voortaan in als je ze opent.
De afmetingen van het Retina-display zijn hetzelfde gebleven, maar het beeldscherm is lichter en kan meer kleuren weergeven. Misschien bemerk je het kleurenverschil niet direct, maar als iemand je erop wijst, vind je elk ander scherm waardeloos. Het beste zie je het verschil bij rood- en groentinten, of bij een vaste kleur die in hetzelfde kleurenspectrum valt, zoals oranje.
Toetsenbord
Een aangename verrassing is het toetsenbord. Toen we hoorden dat Apple voor zijn Pro-laptop dezelfde stijl toetsen zou gebruiken als voor de 12-inch MacBook, vreesden we nog het ergste. Deze toetsen zijn namelijk weliswaar iets groter dan gebruikelijk, maar steken slechts enkele millimeters boven de behuizing uit en bewegen net zo min: je kunt ze gewoon niet ver indrukken. Voor de nieuwe Pro gebruikt Apple dezelfde techniek (de zogeheten vlindertoets), maar dan in versie 2.0. We kunnen niet precies verwoorden wat het is, maar het toetsenbord typt fijner.
Touch Bar
Boven het toetsenbord, daar waar vroeger de rij met functietoetsen was, zit nu de Touch Bar, Apple's poging om touch-functionaliteit op de Mac te introduceren. Wat de Touch Bar laat zien, is afhankelijk van wat je op het moment op je Mac aan het doen bent. In Safari zie je bijvoorbeeld je geopende tabbladen, ga je vooruit en terug of start je razendsnel een nieuwe zoektocht op Google.
Apple heeft ervoor gezorgd dat de Touch Bar ongeveer hetzelfde aanvoelt als de andere toetsen. Ook qua uiterlijk zijn er niet veel verschillen. Mooi! Of de Touch Bar nu echt meerwaarde biedt, moet een langere test uitwijzen, maar voor nu zijn we onder de indruk.
Vragen?
Heb je vragen over de nieuwe MacBook Pro 13-inch met Touch Bar? We willen ze graag allemaal beantwoorden. Laat hieronder een reactie achter en we komen er op terug.