De vliegtuigmodus is een ontzettend handige mogelijkheid om in één keer al je radioverkeer uit te zetten. Toch wordt deze functie niet zo vaak gebruikt, omdat je de modus moet zoeken. Met iSleepWell zet je je iPhone in vliegtuigmodus en haal je hem er weer zonder maar één knopje in te hoeven drukken. Ideaal om bijvoorbeeld te voorkomen dat je wordt wakker gebeld.
Op de kop
iSleepWell maakt het in de vliegtuigmodus zetten van je iPhone wel erg gemakkelijk. Leg je apparaat op de kop (op je nachtkastje bijvoorbeeld) en na een paar tellen gaat het automatisch in de slaapstand. Pak je de telefoon vervolgens weer op, dan gaat hij ook weer snel uit slaapstand. Je hoeft zelf dus helemaal niets te doen, leg je telefoon op zijn scherm en ga lekker slapen.
BLACK FRIDAY: De iPhone 14 nu tot €348 korting!
• Maximaal voordeel als je thuis Ziggo hebt
• 6 maanden Apple Music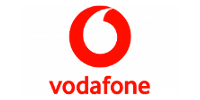 Bekijk actie
Uiteraard kun je iSleepWell ook gebruiken tijdens vergaderingen, bij etentjes, in de schouwburg of tijdens andere beslommeringen waarvan je niet wilt worden afgeleid.
Meer tweaks
Kun jij niet genoeg krijgen van deze handigheidjes uit de Cydia Store? Kijk in ons overzicht voor meer jailbreak-tweaks. Heb jij iOS 5 nog niet gejailbreakt? Volg dan snel onze workshop voor iPhone 4S en iPad 2 of voor oudere apparaten.