Heb jij even geluk dat je onze site in de gaten houdt, nu vergeet je de belangrijkste dag van het jaar niet: Moederdag. Zondag 10 mei is het zo ver. Staat het nog niet in je agenda? Check dan onze iTip om feestdagen voortaan op je iPhone, iPad of Mac te tonen.
Cadeau voor moeder
Natuurlijk moet je een cadeautje kopen voor je allerliefste moeder. Dat kan natuurlijk een bos bloemen zijn of een doos chocolade (een tekening kan na je 18e echt niet meer), maar waarom koop je niets iets dat je moeders grootste geluk op deze aarde (op jou na) beschermt? Een hoesje voor haar iPhone 6. We zetten de vijf liefste, mooiste en meest aparte hoesjes van Smartphonehoesjes.nl voor je op een rij.
1. Portemonneehoesje – SuperTrash (€ 48,95)
Da's handig: een iPhone-hoesje dat je gelijk als portemonnee kunt gebruiken. Er zijn er veel te vinden. Wij kozen als eerst voor de luxueuze Black & Silver editie van SuperTrash. Daarmee kan je moeder stijlvol op pad. Het is gemaakt van duurzaam kunstleder met een klassiek reliëfmotief. Het hoesje biedt plaats aan een telefoon, briefgeld en losgeld en kleine notities. En er past natuurlijk ook altijd wel een fotootje van jou bij. Trouwens, het SuperTrash-hoesje is niet speciaal voor een bepaald model iPhone gemaakt en zelfs wanneer je moeder een Android-telefoon heeft, past die er prima in. Er zit een jaar garantie op dit cadeau.
De iPhone 14 nu tot €7,50 korting per maand!
Maximaal voordeel als je thuis internet van Ziggo hebt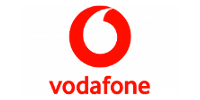 Bekijk actie
2. Portemonneehoesje II – Universeel (€ 11,95)
Vijftig euro is eigenlijk geen klein cadeautje meer. Omdat een portemonneehoesje wel heel handig is, haalt dit universele merkloze van net geen 12 euro hoesje ook onze top 5. Het is te krijgen in de kleuren zwart, blauw, roze, wit en lichtroze. Klap het open en aan de ene kant is een veilige plaats voor de telefoon. Aan de andere zijde is ruimte voor bankpasjes en briefgeld. Geschikt voor heel veel telefoons, waaronder de nieuwste modellen zoals een hoesje voor de HTC One M9 en een hoesje voor Samsung S6 edge.
3. Hard en zacht – Katoenen hardcase (€ 9,95)
Is je moeder een tikje onhandig en laat ze haar iPhone 6 nog wel eens glippen? Dan biedt een hardcase de beste bescherming. Maar zo'n hard kunststof cover is vaak niet erg charmant. Deze cover biedt twee-in-een: een harde schaal en een zachte, moederlijke touch. Een kleurig katoenmotief bedekt de harde schaal en biedt zelfs nog wat extra veerkracht. Heel vrolijk zo en ook verkrijgbaar voor onder meer de iPhone 5(s), 5c.
4. Insteekhoesje – Fab. Lavender & Pink Fluor (€ 38,95)
Voor de meer zakelijke moeder zijn insteekhoesjes een goede keuze. Als het wat meer mag kosten, zouden wij voor de hoesjes van Fab. gaan. Deze zijn gemaakt van duurzaam leer en zien er stijlvol uit. Naast de getoonde kleurcombinatie is deze Fab. insteekhoes ook te krijgen in onder meer Avocado, Navy Blue en Mocca en voor de iPhone 5(s).
5. Glitter Glamour Moeder – Strass (€ 29,95)
Houdt je moeder van glitter & glamour? Wat dacht je dan van dit geweldige bloemenmotief? Dit booktype hoesje biedt plaats aan een iPhone 6 en een paar bankpasjes. Wat uiteraard opvalt zijn de prachtige glazen steentjes waarmee een bloemmotief is gemaakt. Je moeder kan hiermee zo de rode loper op. Koop je toch nog bloemen. Deze cover is onder meer ook te krijgen voor de iPhone 5(s), 4(s).
Veel plezier met het geven van je cadeau en geef je moeder een dikke zoen van ons!