Het doek is definitief gevallen voor de iPod classic. Onlangs nog schreven we over de onzekere toekomst van de iPod en voorspelden we dat het niet lang meer kon duren voordat Apple's allereerste product in de iPod-familie ter ziele zou gaan. Nu is het zover: na afloop van Apple's media-event is de iPod classic in alle stilte verdwenen van de website en Online Store.
Revolutie in de muziekindustrie
De allereerste iPod classic zag het levenslicht in oktober 2001, gepresenteerd door Steve Jobs. Het apparaat ontketende een revolutie in de muziekindustrie en op de markt voor mp3-spelers. Ook betekende een latere generatie van de iPod classic de introductie van de Dockconnector en het klikwiel. Maar ook deze vernuftigheden vinden nu hun einde, want de classic was het laatste apparaat dat nog van deze technologieën gebruikmaakte.
BLACK FRIDAY: De iPhone 14 nu tot €348 korting!
• Maximaal voordeel als je thuis Ziggo hebt
• 6 maanden Apple Music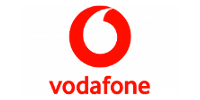 Bekijk actie
Het einde van de iPod classic is het logische gevolg van Apple's strategie die gericht is op cloud en streaming: de App Store, de integratie van OS X en iOS, de overname van Beats, de lancering van iTunes Radio en ga zo maar door. Een draagbaar apparaat zonder iOS of enige vorm van draadloze connectiviteit past simpelweg niet meer in het ecosysteem. De afnemende belangstelling van consumenten is zichtbaar in de teruglopende verkoopcijfers van iPods.
iPod touch, nano en shuffle
De laatste versie van de iPod classic dateert alweer van 2009, maar het apparaatje wordt nog steeds geroemd om de opslagcapaciteit van 160 GB, batterijduur en duurzaamheid. Dat zou niet opwegen tegen welke iPod of multimediaspeler dan ook. Vergelijkbare alternatieven van Apple zijn er eigenlijk niet. De nano en shuffle beschikken met respectievelijk 16 en 2 GB over een fractie van de opslagcapaciteit van de classic. De iPod touch (max. 64 GB) en iPhone (max. 128 GB) komen al iets dichter in de buurt, maar zijn met iOS en glazen display compleet andere apparaten.
Wil je dus nog een iPod classic hebben, dan zul je snel moeten zijn. Je zou het kunnen proberen bij diverse elektronicawinkels die nu hun restvoorraaden uitverkopen.