Wat een geniale situatie: volgens Amerikaans televisiestation ABC7 is de eerste persoon in de rij voor de iPhone 4 een knaap genaamd Gray Powell. Weet je nog wie twee maanden geleden het prototype van de iPhone 4 liet slingeren in een bar? Juist; Gray Powell.
Dit plaatje van techcrunch laat het duidelijk zien; ene Gray Powell is de eerste in de rij voor een iPhone 4. Ik zou het hilarisch vinden als dit de echte Gray Powell is. De beste man verliest eerst een prototype, veroorzaakt wereldwijde iPhone-oproer en zou nu in de rij staan voor het definitieve product. Het klinkt zeer onwaarschijnlijk, maar het zou kunnen. Als dit het geval is kijken we nu naar de glimlach van de echte Powell.
BLACK FRIDAY: De iPhone 14 nu tot €348 korting!
• Maximaal voordeel als je thuis Ziggo hebt
• 6 maanden Apple Music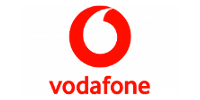 Bekijk actie
Grap?
Dit zou ook een goede grap kunnen zijn van een echte Apple-fan. Hij wordt geïnterviewd en geeft de leukst mogelijke naam op. Hier zie ik de humor wel van in, net als hijzelf. De grappenmaker zit vast grinnikend voor de televisie.
Toeval?
Of we hebben hier te maken met iemand die toevallig Gray Powell heet, een andere Gray Powell. Ik zet in op deze optie en hou het op toeval. Maar stiekem hoop ik dat het een grap is, of – nog leuker – dat de knaap die als eerste de iPhone met de wereld deelde hem nu – als eerste – wilt aanschaffen.