Onlangs sijpelde tussen de gesloten deuren van Apple door naar buiten dat het bedrijf gestopt is met de ontwikkeling van de Apple Car. In plaats daarvan ontwikkelt het een platform voor autonoom rijden, waar andere autofabrikanten gebruik van kunnen maken. Nu meldt The Information dat Google dezelfde knoop als Apple heeft doorgehakt en zijn plannen voor een complete auto, de Google Car, heeft stopgezet.
Apple Car: the next big thing
Na de lancering van de Apple Watch ging men ervan uit dat Apple's 'Next big thing' een auto zou worden. De auto moest in 2020 in de markt gezet worden, maar autofabrikanten zoals Tesla maakten zich weinig zorgen. Het bouwen van een auto is andere koek dan het (laten) assembleren van een telefoontje of tablet. Ze moesten het eerst maar eens zien – maar dat lijkt dus niet te gaan gebeuren. Apple schijnt meer heil te zien in de ontwikkeling van het platform, zodat fabrikanten als Fiat, BMW en McLaren het systeem kunnen inbouwen. Daarnaast investeerde Apple 1 miljard in Didi Chuxing, de Chinese rivaal van Uber.
Tesla: geen goudmijn
Bovendien liet Tesla op zijn beurt aan Apple zien dat winst maken met een auto geen gemakkelijke opgave is; na dertien kwartalen op rij verlies, boekte het in het laatste kwartaal eindelijk weer een bescheiden winstje.
De iPhone 14 nu tot €348 korting!
• Maximaal voordeel als je thuis Ziggo hebt
• 6 maanden Apple Music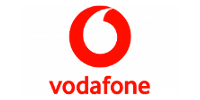 Bekijk actie
Google Car: hoopgevende tests
Google leek in de ontwikkeling van de auto al beduidend verder dan Apple – althans, Google liet wat meer zien. Het guitige demoautootje werd getoond en testauto's gingen vorig jaar al de weg op. De testresultaten die gepubliceerd werden, waren hoopgevend: de eerste serieuze crash was in september dit jaar en werd veroorzaakt door een andere automobilist die door rood reed.
Software-leverancier
Maar nu blijkt dus dat Google dezelfde conclusie heeft getrokken als Apple: het bouwen van een eigen auto is een vak apart. Daarom gaat ook Google zich focussen op het ontwikkelen van een platform voor autonoom rijden, dat andere autofabrikanten dan kunnen gebruiken voor hun eigen auto's.