Gebruik je Facebook Messenger op de iPhone via de browser Safari? Binnenkort zul je toch de app moeten downloaden, want dan is het niet meer mogelijk om via de mobiele website van Facebook te chatten met vrienden en familie.
App Facebook Messenger: geen ontkomen meer aan
Vroeger was het leven nog overzichtelijk. Toen had je één Facebook-app, en die bood alle functies die je nodig had. Je kon er dus ook gewoon mee chatten. Dat veranderde twee jaar terug. Toen besloot Facebook dat er een aparte app moest komen voor chats, dat werd Facebook Messenger. Je kon niet meer chatten via de reguliere Facebook-app en werd daarmee dus min of meer verplicht om Messenger op je iPhone of iPad te zetten, iets waar veel mensen zich aan ergerden.
In plaats daarvan kon je er ook voor kiezen om beide Facebook-apps te verwijderen van je iPhone en gebruik te maken van de webversie van Facebook. Scheelt toch weer een stukje opslagruimte op je telefoon. De webversie van Facebook bevat ook de mogelijkheid om te chatten: daarvoor tik je op het tabblad met de spraakballonnetjes. Maar die optie vervalt binnenkort: steeds meer gebruikers krijgen – wij hebben de melding overigens zelf nog niet gespot. Er zit dus niet veel anders op dan de app alsnog installeren. Of je moet weer ouderwets achter je Mac kruipen om te chatten.
De iPhone 14 nu tot €348 korting!
• Maximaal voordeel als je thuis Ziggo hebt
• 6 maanden Apple Music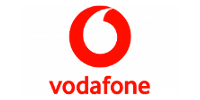 Bekijk actie
Best mogelijke ervaring
Facebook heeft inmiddels gereageerd op de verandering: 'Bij Messenger, willen we gebruikers wereldwijd een fijne ervaring geven. Bijna twee jaar geleden betekende dat de verhuizing van berichten vanuit de app Facebook naar de app Messenger. Sinds die tijd hebben we hard gewerkt om Messenger de beste manier te maken om met mensen contact te onderhouden. We hebben functies als videogesprekken, gesprekken met bedrijven, gifjes en nog veel meer toegevoegd. Het gebruik van de app is sneller en verrijkt de interacties. We blijven doorgaan met het bieden van de best mogelijke ervaring aan 900 miljoen Messenger gebruikers.'
Vorige week werd bekend dat Facebook druk bezig is met end-to-end encryptie van de berichten in Messenger. Ze groeien op deze manier steeds meer toe naar alles wat WhatsApp te bieden heeft.