Je vertrekt een beetje gehaast van huis en als je bijna op je bestemming bent, bekruipt de gedachte je opeens: 'Heb ik de deur wel op slot gedaan?' Je doet je best om het je te herinneren, maar je weet het echt niet meer. Wat nu? Weer terug naar huis om het te controleren? Meestal blijkt het loos alarm. Maar je zult net zien dat je het dit keer wel echt vergeten bent. Wat nu? Het kickstarter-project asKey moet dit probleem verleden tijd maken.
Askey: sleutelhanger met een bewegingsmelder
De asKey ziet eruit als een saaie sleutelhanger maar hij bevat een gyroscoop. Hij herkent rotaties van 45, 90, 180, 270, 360 en 720 graden, met de klok mee en tegen de klok in. Zo weet hij dus of je de sleutel hebt omgedraaid. Klap je de sleutelhanger weer in, dan meet hij geen bewegingen meer. Je kunt je sleutel vervolgens rustig laten rondwentelen in je tas, dat wordt niet geregistreerd als het op slot draaien van een deur.
BLACK FRIDAY: De iPhone 14 nu tot €348 korting!
• Maximaal voordeel als je thuis Ziggo hebt
• 6 maanden Apple Music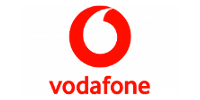 Bekijk actie
https://youtu.be/E7vQFlrsq-4
Er zijn vervolgens verschillende manieren om te controleren of je de deur ook daadwerkelijk op slot hebt gedraaid. In de eerste plaats via de bijbehorende app. Zorg ervoor dat je huisgenoten ook een Askey hebben, ook die sleutelhangers kun je koppelen. De app biedt nog een voordeel: als je je sleutel kwijt bent, kun je hiermee regelen dat er een lampje gaat knipperen op de Askey. Zo vind je hem gemakkelijker terug. In de video hierboven zie je een Android-app, er komt er ook een voor iOS.
Ben je iemand die werkelijk alles vergeet en dus zijn iPhone thuis heeft laten liggen? Er zit ook een knop op de Askey waarmee je uitleest of je deur op slot is.
Kickstarter-project
De asKey is straks beschikbaar in vijf kleurtjes. Hij past op sleutels met een gat van 5mm of groter. asKey ligt op dit moment nog niet in de winkels. De asKey is een Kickstarter-project. Voor 30 pond kun je meehelpen aan de financiering ervan, en heb je volgend jaar als een van de eerste zo'n sleutelhanger.