Apple Music heeft de weg naar gebruikers gevonden. Niet alleen eigenaren van Apple-producten maken gebruik van de stream-service, ook mensen met een Android-toestel lijken Apple Music te waarderen. Vandaag is bekendgemaakt dat de app via Google Play al tien miljoen keer is gedownload.
Apple Music verkrijgbaar in Google Play
Apple Music is sinds november 2015 verkrijgbaar in Google Play, vier maanden na de lancering in App Store van Apple. Nog geen jaar later is de grens van tien miljoen gebruikers op Android al bereikt. De variant van Apple Music voor Android is min of meer hetzelfde als voor iOS en valt kennelijk uitstekend in de smaak.
De iPhone 14 nu tot €348 korting!
• Maximaal voordeel als je thuis Ziggo hebt
• 6 maanden Apple Music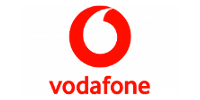 Bekijk actie
Tijdens de WWDC keynote van Apple in juni liet het bedrijf weten vijftien miljoen betalende gebruikers te hebben voor Apple Music. Concurrent Spotify zat op dat moment nog op het dubbele aantal. Een groot gedeelte van die achterstand lijkt nu ingelopen te zijn.
iOS 10
Tijdens diezelfde WWDC keynote liet Apple weten dat Apple Music in iOS 10 flink op de schop zal gaan: overzichtelijker, meer gebruiksvriendelijk en uitgebreider. De verwachting is dat tijdens de keynote van Apple van woensdag de lanceringsdatum van iOS 10 prijs gegeven zal worden. Nu is het afwachten of na de installatie van iOS 10 nóg meer mensen gebruik zullen gaan maken van Apple Music.