Heb je hulp nodig van Apple? Daar is vanaf nu een app voor: Apple heeft de app Apple Support uitgebracht. We hebben een primeur, want vooralsnog is deze gratis app nog alleen maar verkrijgbaar in Nederland. In een later stadium wordt de app ook uitgebracht in andere landen.
Apple Support voor al je Apple-producten
Via de app kun je hulp vragen als je problemen hebt met producten en diensten van Apple. Als je de app voor het eerst opent, moet je inloggen met je Apple ID. Er verschijnt daarna een overzicht met alle Apple-apparaten waaraan dit ID gekoppeld is. De app biedt in eerste instantie een soort zelfhulp. Tik op het apparaat en er verschijnt een reeks mogelijke problemen – en daarbij natuurlijk de bijbehorende oplossingen.
BLACK FRIDAY: De iPhone 14 nu tot €348 korting!
• Maximaal voordeel als je thuis Ziggo hebt
• 6 maanden Apple Music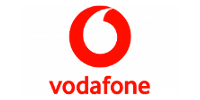 Bekijk actie
Mocht je er onverhoopt toch niet helemaal uitkomen? Dan kun je via de app ook rechtstreeks contact opnemen met Apple. Afhankelijk van het probleem krijg je hierbij verschillende opties aangereikt. Zo kun je Apple direct bellen of een balafspraak inplannen of chatten met een medewerker. Als het echt helemaal mis is kun je een afspraak maken bij een Apple Store of reseller bij jou in de buurt voor het repareren van je iPhone, iPad of Mac.
En verder …
In de Apple Support-app vind je verder nog gegevens over je Apple ID en de apparaten die je bezit. Zo kun je zien of je Apple Care verlopen is en wat het serienummer van je apparaat is. Daarnaast is er nog een aantal uitgelichte artikelen over algemene onderwerpen waar Apple waarschijnlijk veel vragen over krijgt, bijvoorbeeld het maken van een reservekopie en iPhone-fotografie.
Waarom app hier als eerst verschijnt is niet duidelijk. Misschien klagen we iets meer dan gemiddeld. Apple Support is gratis te downloaden in de App Store.