Het is vandaag alweer de laatste dag van de CES 2017 (Consumer Electronics Show). Op deze beurs in Las Vegas laten fabrikanten de nieuwste technologische snufjes zien, de een nog futuristischer dan de ander. Maar of je ze ook daadwerkelijk ooit gaat aanschaffen, is nog maar de vraag. Dit zijn een paar opmerkelijke producten die tijdens deze vijftigste editie van de CES langskwamen.
1. Nemonic: print je eigen post-its
Boodschappenlijstjes, to-do's, telefoonnummers … Inmiddels is het allemaal verkast naar je iPhone. Toch is het soms handig om iets op papier te hebben en daarbij komt dit schattige printertje om de hoek kijken. Wat er op het scherm van je iPhone te zien is, staat in enkele seconden op een post-it. Ideaal voor selfies, maar vooral ook voor passief-agressieve opmerkingen die je anoniem op de Mac van je collega kunt kleven.
BLACK FRIDAY: De iPhone 14 nu tot €348 korting!
• Maximaal voordeel als je thuis Ziggo hebt
• 6 maanden Apple Music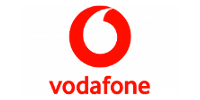 Bekijk actie
2. Pop-I: rugzak met je eigen hoofd erop
Het leven was ooit zo simpel. Je had een degelijke rugzak nodig, dat werd dan een EastPak. Met zwarte stift kraste je de twee bovenste streepjes van de E in het logo door: dan had je een LastPak op je rug. Behoor je tot de huidige selfie-generatie, dan wil je natuurlijk meer opvallen in de massa. Dat kan met deze rugzak, die personaliseer je met de foto's die op je iPhone staan. Upload bijvoorbeeld een selfie naar het e-inkscherm. Heb je toch weer een lastpak op je rug …
3. Kerastase Hair Coach by Withings: slimme borstel
Je koelkast bestelt alvast de boodschappen, je espresso-automaat stuurt je een appje als de koffie bruin is. What's next? Een slimme haarborstel, mede ontwikkeld door Andrélon. Die is overigens niet zo slim dat ie melkboerenhondenhaar weet op te borstelen tot een weelderige Elvis-kuif. Wel analyseert ie de kwaliteit van je haar en adviseert hij je over de juist behandeling ervan, bijvoorbeeld met shampoo van … Andrélon. Noem dat maar dom.
4. Simple Human Sensor Can: vuilnisbak die naar je luistert
Is je vuilnisbak te vies om aan te pakken, sta je te klunzen met beide handen vol met afval of ben je iets te ver doorgeschoten in je smetvrees? De deksel van deze vuilnisbak gaat open als je 'open can' of 'open sesame' zegt. Gaat praten tegen je vuilnisbak je echt te ver? Houd dan je hand bij de bewegingssensor. Bijna net zo praktisch als een pedaalemmer …
5. NeoNude AirBar: MacBook Air met Touch Bar
Een Mac met een tochscreen: hij bestaat inmiddels in de vorm van de MacBook Pro met Touch Bar. Toch net even anders dan wat je er misschien van verwacht had. Deze AirBar geeft de MacBook Air een touchscreen, dat je kunt bedienen als een iPad. Apple, kijk eens even mee!
https://youtu.be/qWjrTMLRvBM
6. LG Hub Robot: slimme robot
Als je 'slimme' huishouden bestaat uit een stofzuigerrobot die zich klemrijdt onder de bank, dan ben je hier nog niet aan toe. Bezit je een heel arsenaal aan slimme gadgets, dan wil je dit slimme robotje wel hebben: hij kan zelf al die gadgets aansturen en heeft Amazons Alexa aan boord, dus je kunt hem ook vragen naar bijvoorbeeld het weer. Hij herkent gezinsleden en begroet iedereen op geheel eigen wijze, en … hij danst mee op muziek.
7. Moona: slim kussen
Je kunt niet slapen omdat je het warm hebt en je draait je kussen om, zodat de koele kant boven ligt – een keer of tien. Om in slaap te vallen, moet je lichaamstemperatuur wat zakken. Dit kussen blijft altijd aangenaam koel – onder de 20 graden – dus slaap je lekkerder. Er zit een bewegingssensor in: dreig je wakker te worden, dan wordt de temperatuur aangepast. Zo houd je het hoofd tenminste koel.