Met die ellendige muggen in de buurt zit een goede nachtrust er niet in. Zeker nu de zomerwarmte zo nu en dan wordt afgewisseld met hevige zomerbuien en er overal plassen staan (daar houden de muggen van). We probeerden een aantal anti-muggen-apps zoals Anti Muggen en Mug Expeler Free, maar die werken voor geen meter. Van de hoge tonen die die dingen produceren werd alleen de hond agressief. Gelukkig heeft oma nog wat analoge middelen die je beter helpen een nacht door te slapen.
1. Anti-muggenlamp
Een (anti-)muggenlamp maakt snel korte metten met de muggen. Het blauwe licht trekt muggen en ander vliegend ongedierte aan. Waneer deze vliegende beesten in de buurt komen, worden ze geroosterd op het achterliggende elektrocutierooster. Niet erg vriendelijk, maar het werkt goed.
De iPhone 14 nu tot €7,50 korting per maand!
Maximaal voordeel als je thuis internet van Ziggo hebt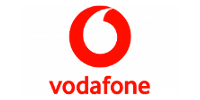 Bekijk actie
2. Wind en luchtstromen
Muggen zijn licht en dat betekent dat ze een hekel hebben aan luchtstromen. Als het buiten waait, heeft het zin een paar ramen of deuren tegenover elkaar open te zetten. Is het windstil? Sluit dan een eenvoudige ventilator aan. De luchtstroom houdt de ellendelingen wel weg. Helemaal veilig is dit echter niet.
3. (Geen) water
Onder het motto: voorkomen is beter dan genezen, is het handig om bronnen van muggenplagen te voorkomen. Muggen leggen hun eitjes in stilstaand zoet water. Een vijver of meer is niet gemakkelijk te verplaatsen, maar zorg ervoor dat er geen halfgevulde gieters of emmers bij je slaapkamerraam staan.
4. Partner
Muggen hebben voorkeuren voor geuren. De ene mens wordt meer gestoken dan een ander. Breng je de nachten alleen door, dan nemen ze je sowieso te pakken. Wanneer je een partner hebt, is er een kans dat hij/zij lekkerder smaakt dan jij en dat jij dus van je nachtrust kunt genieten. Ben je aan het daten, dan is het te hopen dat je (ideale) partner vaak geprikt wordt in het bijzijn van anderen.
5. DEET
Over dates gesproken: DEET werkt ook prima tegen muggen. De plekken die je insmeert met deze giftige zalf blijven gegarandeerd mugvrij. Helaas gaat het wel alleen om deze plekken, je zult dus flink moeten smeren om veilig te zijn. In Nederland mag de zalf maximaal 50 procent DEET bevatten. Ga voor dit hoogste percentage, want dit werkt het best.
6. Net of klamboe
De meest eenvoudige oplossingen zijn vaak het best. Een goede klamboe maakt het muggen onmogelijk bij je in de buurt te komen. Een goede klamboe (muggennet) is lang genoeg en heeft mazen die zo klein zijn dat de kleinste muggen er niet door kunnen.