De iPhone 6s met 3D Touch is nog maar net geïntroduceerd, maar in de App Store vind je nu al volop apps die optimaal gebruikmaken van de nieuwe mogelijkheden. Dit zijn de leukste apps voor 3D Touch op de iPhone 6s en de iPhone 6s Plus. Gratis, zodat je de nieuwe functie mooi kunt uitproberen.
Twitter
Duw wat harder op het icoon van de app en je kunt vanuit het Quick Actions-menu direct aan de slag met de app. Stuur een Tweet meteen de wijde wereld in, stel een DM op of doorzoek Twitter.
De iPhone 14 nu tot €348 korting!
• Maximaal voordeel als je thuis Ziggo hebt
• 6 maanden Apple Music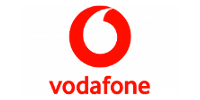 Bekijk actie
Twitter, Gratis.
Shazam
Voortaan nog sneller de naam van een onbekend liedje op de radio te weten komen? Je hoeft de muziekherkennings-app Shazam niet eens meer te openen. Via het Quick Actions-menu zet je de app al meteen aan het werk, nog voordat het liedje plotseling al ten einde is gekomen.
Shazam, Gratis.
Instagram
Vanaf het thuisscherm plaats je voortaan direct een nieuwe post, of bekijk je de reacties op je foto's. Instagram werkt meet Peek en Pop: duw op een naam om alvast een blik te kunnen werpen op de fotogalerij van de betreffende gebruiker, en duw harder door om alle foto's te openen. Of tik op een foto om een preview te zien en veeg over het scherm naar boven om erop te reageren. We vinden het trouwens wel jammer dat Instagram nog niet overweg kan met een andere mooie nieuwe functie van de iPhone: Live Foto's.
Instagram, Gratis.
Evernote
In Evernote kun je al je notities op overzichtelijke wijze bijhouden en 3D Touch zorgt ervoor dat dit allemaal nog net iets gestroomlijnder gaat. Een nieuwe notitie of herinnering bijvoorbeeld, maak je voortaan vanuit het Quick Actions-menu. In de app zelf kun je voorvertoningen bekijken van notities die je eerder gemaakt heb. Of duw wat langer op een linkje om alvast de website te zien zonder deze direct te openen.
Evernote, Gratis.
Pinterest
Pinterest geeft je vanuit het Quick Actions-menu de mogelijkheid om de trending pins te bekijken, pins te doorzoeken of een nieuw pinbord aan te maken. Verder ondersteunt de app ook Peek en Pop: duw op een foto voor een voorvertoning; duw wat harder door om de foto ook daadwerkelijk te openen.
Pinterest, Gratis.
Magic Piano by Smule
Ondergetekende vindt het al lastig om met twee vinger het Super Mario Theme mee te tikken, maar Magic Piano by Smule gaat nog net een stap verder: de piano reageert voortaan ook op de druk die je uitoefent op het scherm. Hoe harder je drukt, hoe harder de noot gespeeld wordt en dat zorgt voor meer dynamische muziek.
Magic Piano by Smule, Gratis.