Apple heeft de WWDC, maar ook Google heeft zijn jaarlijkse conferentie voor ontwikkelaars: Google I/O. Die is gisteren in San Francisco van start gegaan met een een keynote waarin een hoop aankondigingen zijn gedaan. Dit is onze top 5.
1. Googles eigen Siri: Google Assistant
Apple heeft al jarenlang de spraakassistent Siri en Google heeft straks Google Assistant. Die kan antwoord geven op al je vragen en je kunt zelfs verder doorgaan op een bepaald onderwerp en er meer vragen over stellen, zodat er een heus gesprek ontstaat. Hij kan ook overweg met diensten als WhatsApp en Spotify. De assistent is straks te vinden op onder meer Android-smartphones, -smartwatches en computers. Of de Google Assistant Nederlands spreekt? Geen idee, je zou het hem moeten vragen.
De iPhone 14 nu tot €348 korting!
• Maximaal voordeel als je thuis Ziggo hebt
• 6 maanden Apple Music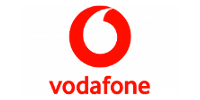 Bekijk actie
2. Google Home
De Google Assistent leeft ook buiten de telefoon. Hij is ook te vinden op Google Home: een slimme speaker waartegen je kunt praten, voor in je huiskamer. Je kunt Google Home vragen wat voor weer het vandaag wordt, of-ie een muziekje voor je draait en je kunt er ook allerlei slimme apparaten in je huis mee aansturen door simpelweg 'Ok Google' te roepen. Wij weten niet of het wel fijn is, zo'n Google-luistervink in je huiskamer die stilletjes meeluistert met alles wat je zegt.
3. Slim chatten met Allo
We hebben al WhatsApp, iMessage en Facebook Messenger, maar Google komt met nóg een berichtendienst: Allo. Het grote voordeel van Allo is dat Google Assistant is ingebouwd. Je kunt dus vragen hoe je agenda er vandaag uitziet, welke bioscoopfilm er vanavond draait of gewoon om iets op te zoeken via Google, zonder dat je daarvoor de app hoeft te verlaten. Ook heeft Allo Smart Reply: de app geeft dan antwoordsuggesties, zodat je zelf niet meer hoeft te typen. Allo baseert de suggesties op gesprekken die je eerder gevoerd hebt.
De dienst werkt niet met je Google-account maar met je telefoonnummer. De gratis app moet deze zomer verschijnen voor zowel Android als iOS.
4. Videobellen met Duo
Google komt niet alleen met een gloednieuwe berichtendienst, het gaat ook de strijd aan met apps als Skype en FaceTime. Duo is een app waarmee je kunt videobellen. Het opvallendste aan de app is dat hij zo rechttoe rechtaan is, zonder fancy features. Een leuke functie van duo heet 'Knock knock': voordat je opneemt, zie je al live beelden van degene die je probeert te bereiken. Net zoals Allo moet Duo deze zomer verschijnen voor zowel Android als iOS.
In de video hieronder zie je Duo in actie.
https://youtu.be/CIeMysX76pM
5. Google Instant Apps
Apps in zijn geheel downloaden en installeren is verleden tijd met Google Instant Apps. Je downloadt slechts het gedeelte van de app dat je op dat moment nodig hebt, wat dan maximaal 4 MB aan ruimte kost. Bijvoorbeeld een app die je nodig hebt om parkeerkosten te betalen, in een parkeergarage waar je verder eigenlijk nooit komt. De app staat dan tijdelijk op je telefoon.