Afgelopen maandag tijdens de keynote werd watchOS 3 aangekondigd. Vanaf dit najaar kun je het nieuwe besturingssysteem voor de Apple Watch downloaden. Een paar van de nieuwe functies zijn exclusief voor de Apple Watch – ongetwijfeld een marketingtruc van Apple om het klokje aan de man brengen. Deze functies hadden we graag gezien op de iPhone. Maar helaas, je zult hiervoor toch echt een Apple Watch
1. SOS-knop
Verkeer je in een gevaarlijke situatie, dan kun je de knop aan de zijkant van de watch gebruiken als noodknop: druk de knop wat langer in om het noodnummer te bellen. De functie werkt internationaal en het horloge belt automatisch het noodnummer van het land waarin je je bevindt. Het horloge stuurt ook een berichtje naar familie of vrienden die je hiervoor hebt aangewezen, met onder meer de gegevens van de plek waar je je op dat moment bevindt. Heb je op je iPhone je Medische ID in de app Gezondheid ingevuld, dan verschijnen de gegevens hieruit op het scherm van je horloge.
BLACK FRIDAY: De iPhone 14 nu tot €348 korting!
• Maximaal voordeel als je thuis Ziggo hebt
• 6 maanden Apple Music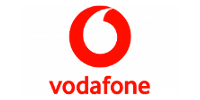 Bekijk actie
Eerder gingen er al geruchten over een noodknop op de iPhone, die mogelijk zou werken met Touch ID. Eerlijk gezegd vinden we het jammer dat het bij een gerucht is gebleven.
2. Je Mac ontgrendelen
Ben je in de buurt van je Mac en heb je een Apple Watch om je pols? Je hoeft geen wachtwoord meer in te voeren, je Mac wordt direct ontgrendeld. Tegen de tijd dat je op je stoel zit, kun je dus meteen beginnen met werken op de Mac. Wat zou het handig zijn als je iPhone hetzelfde trucje onder de knie had!
3. Wijzerplaten
Het is dé manier om je Apple Watch te personaliseren: gebruik een van de talloze wijzerplaten. Om het kiezen nog leuker – en lastiger – te maken worden er in watchOS 3 drie nieuwe wijzerplaten toegevoegd. Numerals is een strakke en stijlvolle wijzerplaat. Op de Activiteiten-wijzerplaat zie je in één oogopslag of je vandaag al genoeg beweging hebt gehad of dat je beter nog een blokje om kunt gaan. Ten slotte is er nog een Minnie Mouse-wijzerplaat, waarbij je Minnie kunt uitdossen in verschillende jurkjes.
Wat zou het gaaf zijn om op je iPhone ook deze wijzerplaten te hebben, in plaats van de huidige klok op het ontgrendelscherm. Als je een iPhone én een Apple Watch hebt, kun je kiezen voor dezelfde wijzerplaat zodat de apparaten mooi bij elkaar passen.
4. Breathe
De Apple Watch spoort je aan om te bewegen. Na gedane arbeid is het goed rusten, en dan komt de gloednieuwe mindfulness-app Breathe in beeld. De ademhalingsoefeningen in Breathe helpen je om helemaal tot rust te kopen. Deze app is natuurlijk ook welkom op de iPhone en de iPad.