Tim Cook heeft vorig jaar 10,3 miljoen dollar verdiend. Of, om precies te zijn, 10.281.327 dollar — maar bij zulke bedragen kijk je ook niet meer op enkele tienduizenden meer of minder. In 2014 verdiende de CEO van Apple nog 9,2 miljoen dollar en in 2013 nog 4,3 miljoen.
Schrale beloning
Dik tien miljoen, dat klinkt als een royale beloning voor een jaar werk. Maar als je kijkt naar wat andere Apple-medewerkers verdienen, dan zou je toch echt zeggen dat Tim Cook 'slechts' 10 miljoen dollar kreeg. Want andere Apple-opperhoofden verdienden in 2015 zeker het dubbele. Zo schreven Eddy Cue (Senior Vice President, Retail and Online Stores) en Angela Ahrendts (Senior Vice President, Retail and Online Stores) beiden ruim 25 miljoen bij op hun bankrekening.
De iPhone 14 nu tot €348 korting!
• Maximaal voordeel als je thuis Ziggo hebt
• 6 maanden Apple Music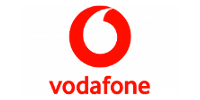 Bekijk actie
Cook heeft met 2 miljoen dollar wel het hoogste basis-salaris van alle topmensen bij Apple, maar is de enige die verder geen inkomsten uit aandelen heeft. Zijn voorganger Steve Jobs had trouwens ook een heel bijzonder salaris: hij verdiende sinds zijn heraanstelling aan het einde van de vorige eeuw 1 dollar per jaar.
Record na record
Apple doet het goed onder leiding van Tim Cook. 2015 was opnieuw een recordjaar met een omzet van 233,7 miljard, wat ten opzichte van 2014 een groei van 28 procent betekent. De introductie van de iPhone 6s (Plus) had hierin een groot aandeel. Aan het einde van deze maand onthult Apple de nieuwste kwartaalcijfers.