We wachten nog steeds op de nieuwe Star Wars-film, maar gisteren kondigde Disney een digitale re-release van alle oude Star Wars-films aan. Deze kunnen vanaf nu voorbesteld worden in de iTunes Store, op 10 april zijn ze dan officieel verkrijgbaar en kunnen gedownload worden. Elke 'Episode', van 'The Phantom Menace' tot 'Return of the Jedi', komt met nieuw en nooit eerder gezien bonusmateriaal. Uiteraard kunnen de films op alle Apple-apparaten worden bekeken.
Innovatieve films
In het officiële bericht van Disney laat de president van Lucasfilm, Kathleen Kennedy, weten dat de studio blij is dat fans de hele Star Wars-saga nu op al hun digitale apparaten mogen kijken. 'Deze films waren destijds ongelofelijk innovatief op het gebied van techniek, design, geluid en visuele effecten', aldus Kennedy.
Vodafone Runners: De iPhone 13 nu met 3 maanden gratis Apple TV+!
Maximaal voordeel als je thuis internet van Ziggo hebt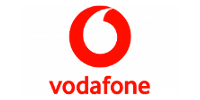 Bekijk actie
Prijs
Fans kunnen de afzonderlijke films voor 16,99 euro per stuk voorbestellen. Dat is best prijzig, maar er komt vast ook een goedkopere bundel. De iTunes Extras van de films bevatten nieuw materiaal en verwijderde scènes. Verder horen we dat de films niet gehuurd kunnen worden.