Aanbiedingen, spotprijzen, eendaagse deals, het lijkt wel of er elke dag een onmisbare app tegen gereduceerd tarief wordt aangeboden in de App Store. Neem bijvoorbeeld de toffe game Superbrothers: Sword & Sworcery; normaal kost die € 3,99 maar hij was vorig week voor een dag afgeprijsd naar € 1,59. Dat is interessant, toch? Toch?
Koopjes
Vodafone Runners: De iPhone 13 nu met 3 maanden gratis Apple TV+!
Maximaal voordeel als je thuis internet van Ziggo hebt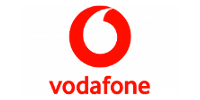 Bekijk actie
Vind jij koopjes in de App Store interessant? Wij zijn benieuwd naar het antwoord. Wellicht is het vooroordeel dat Apple-gebruikers niet op een paar centen kijken waar en worden we niet warm of koud van koopjes. Maar we hebben het hier wel over Nederlanders, het volk van het 'kijken, kijken, niet kopen'. Laat jouw mening horen in onze poll.
[poll id="22″]
Vrijdagmiddag volgt de uitslag van deze poll!