Apple heeft dit weekend een Instagram-account geopend om hun digitale boeken uit te lichten: @iBooks. Apple gebruikt het sociale netwerk voor het delen van artwork, citaten, mini-reviews en nog meer zaken die voor boekenwurmen interessant zijn –  zélfs als ouderwetse papieren boeken nog altijd je voorkeur hebben.
Harry Potter and the Cursed Child
Dit weekend werd op het gloednieuwe Instagram-account het nieuwe Harry Potter-boek uitgelicht. Het boek is niet echt een roman zoals de eerdere zeven delen die J.K. Rowling schreef, maar een script van het stuk dat nu in de Britse theaters wordt gespeeld. Het speelt zich 19 jaar na het laatste deel af. Op de Instagram van iBooks is een korte trailer te zien, hieronder kun je hem ook bekijken:
De iPhone 14 nu tot €348 korting!
• Maximaal voordeel als je thuis Ziggo hebt
• 6 maanden Apple Music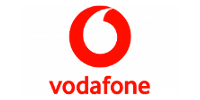 Bekijk actie
Harry Potter als iBooks
Harry Potter and the Cursed Child is het achtste deel in de reeks en het is voor € 14,99 te koop in de iBook Store (let op: het gaat om een Engelstalige versie, voor de vertaling moet je nog even geduld hebben). In oktober vorig jaar verschenen in de iBook Store ook al 'magische' versies van de Harry Potter-boeken met illustraties en animaties.