Eindelijk kunnen we aan de slag met de Nederlandse Siri. De hele dag door ben ik vreemde vragen aan het verzinnen om te ontdekken wat voor grappige antwoorden ze geeft. Dat ze een aantal nieuwe talen heeft geleerd is voor ons heel leuk, maar voor het overgrote deel van de wereld waar Siri al jaren beschikbaar is, moest iOS 8.3 natuurlijk ook wat nieuws te bieden hebben. Dat nieuwe kwam in de vorm van emoji-diversiteit.
Emoticions, smileys, emoji's
Emoticons, smileys, emoji's; hoe je ze ook noemt, je kent ze als de kleine icoontjes die een emotie, handeling of voorwerp uitbeelden. In plaats van 'hahaha' stuur je bijvoorbeeld ? om duidelijk te maken dat je iets grappig vindt, of je stuurt ? in plaats van 'kom eraan' om aan te geven dat je onderweg bent. Vóór iOS 8.3 – en OS X 10.10.3 – waren de emoji's die duidelijk een mens of lichaamsdeel voorstelden steevast blank. Bovendien bestond de gezinsemotie enkel uit een vader, moeder en zoontje. Het Unicode Consortium, de organisatie die onder andere de richtlijnen voor emoji's opstelt, vond dat daar maar eens verandering in moest komen. Apple is de eerste in de tech-industrie die daar gehoor aan geeft.
De iPhone 14 nu tot €7,50 korting per maand!
Maximaal voordeel als je thuis internet van Ziggo hebt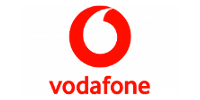 Bekijk actie
Emoji's met huidskleur
Vanaf nu heb je namelijk de mogelijkheid om emoji's een huidskleur mee te geven. Zo krijg je bijvoorbeeld een bruine kerstman ??. Ook heb je de keuze uit heel veel verschillende gezinsvormen, van een vader en moeder met een zoon en een dochter ?‍?‍?‍?, tot twee moeders met een zoon ?‍?‍?. De vraag die bij mij echter rijst is of we niet een beetje aan het doorslaan zijn?
Ik kan me er volledig in vinden dat louter blanke emoji's echt niet kunnen. Maar juist door de kleuropties toe te voegen maak je ze controversieel. Je creëert hokjes. Je kunt emoji's tot in den treure politiek correct bekijken, maar het blijven simpele plaatjes om snel iets mee uit te drukken. Niets meer, niets minder. Is het überhaupt de taak van emoji's om de diversiteit van de wereld te vertegenwoordigen? Zo ja, waar is dan de emoji met rode haren? En waar zijn de gezinnen met drie of meer kinderen? En waarom kan de lachende drol ? niet groen zijn na een flink bord spinazie?
Lego-gele kleur
Misschien denk ik er ook wel te veel over na, maar het had me een logischere stap geleken om diversiteit helemaal af te schaffen. Gewoon geen keuze, alle emoji's een Lego-gele kleur zoals de 'standaard' smileys. Afgezien van de lachende drol gebruik ik die neutrale ronde smileys sowieso al veel vaker. Want zeg nou zelf, die zijn toch ook veel leuker? ?