Vanuit het bedieningspaneel op de iPhone of iPad heb je direct toegang tot een hoop handige functies. Bijvoorbeeld het inschakelen van de vliegtuigmodus, de rotatievergrendeling en de Niet storen-modus. In iOS 10 heeft het bedieningspaneel een gedaanteverwisseling ondergaan en is het nóg functioneler dan tevoren. Dus veeg van beneden af naar boven over het scherm om het bedieningspaneel te openen en ontdek de nieuwe mogelijkheden.
1. Night shift
Dit voorjaar geïntroduceerd met iOS 9.3, en nu al heeft het een plekje verworven in het controlecentrum (de eerste pagina van het bedieningspaneel): Night Shift. Met deze knop reduceer je de blauwe tinten van het scherm en dat zorgt ervoor dat je beter in slaap komt.
BLACK FRIDAY: De iPhone 14 nu tot €348 korting!
• Maximaal voordeel als je thuis Ziggo hebt
• 6 maanden Apple Music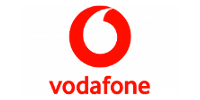 Bekijk actie
2. Zaklamp feller of minder fel
Het zaklampje op de iPhone is natuurlijk al langer op het bedieningspaneel te vinden, maar kent een nieuw trucje. Heb je een iPhone met 3D Touch (een iPhone 6s of nieuwer)? Duw dan eens wat harder op de zaklamp om de lichtintensiteit ervan te bepalen.
3. Timer sneller instellen
Wat voor de zaklamp geldt, geldt ook voor de timer. Tik wat harder op dit icoon en stel de timer supersnel in op 1 minuut, 5 minuten, 20 minuten of 1 uur.
4. Rekenmachine: kopieer de uitkomst
Heb je net een rekensom uitgevoerd op de calculator van je iPhone? Dan gaat er ook onder de rekenmachine in het bedieningspaneel een snelle actie schuil. Tik wat langer op de rekenmachine om de uitkomst van je laatste berekening naar het klembord te kopiëren.
5. Foto of video?
Ook onder de foto-knop gaan enkele geheime functies schuil als je gebruikmaakt van 3D Touch Je kunt meteen een gewone foto of een selfie maken, of een video of slowmotion.
6. Tweede scherm voor muziek
Veeg het bedieningspaneel naar links en er verschijnt een afstandsbediening voor je muziek. Terug- en vooruitspoelen, pauzeren, het volume keihard zetten: het kan allemaal. En heb je bijvoorbeeld speakers of een ander audio-apparaat aangesloten, dan bedien je dat ook vanuit dit scherm
7. Apart scherm voor Woning
Heb je via de app Woning al je slimme apparaten in je huis gekoppeld aan je iPhone? Dan kun je ze vanuit het bedieningspaneel bedienen. Veeg twee keer naar links over het scherm en al je favoriete accessoires verschijnen in beeld.
Wat ons betreft is het bedieningspaneel hiermee heel compleet geworden. Vooral de toevoeging van de snelle acties zorgt voor fijne extra mogelijkheden. Toch zouden we graag wat meer invloed krijgen op het bedieningspaneel. Zodat je bijvoorbeeld zelf de volgorde van de knoppen en schermen kunt bepalen. En misschien zijn sommige knoppen in jouw ogen compleet overbodig en laat je ze liever helemaal achterwege.
Mis jij nog dingen in het vernieuwde bedieningspaneel?