Net op het moment dat ik mijn redacteuren ga geloven en dat ik denk dat het allemaal wel meevalt met het buigen van de nieuwe iPhone 6 Plus, lees ik dit merkwaardige en ongelooflijke bericht uit Duitsland.
Van de lijst gehaald
In een professionele video liet het grootste Duitse computertijdschrift Computer Bild zien hoe gemakkelijk een iPhone 6 buigt ten opzichte van een Samsung Note 4. De reactie van Apple Duitsland op deze video is even verrassend als dom. De Duitsers besloten het magazine duidelijk te maken dat ze niet meer welkom waren op hun introductiepartijtjes.
De iPhone 14 nu tot €7,50 korting per maand!
Maximaal voordeel als je thuis internet van Ziggo hebt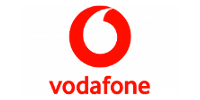 Bekijk actie
Dat gebeurt er dus als je kritisch bent over de producten van Apple: je krijgt geen devices meer en bent niet meer welkom op de feestjes. Alsof een enorme partij als Computer Bild daarvan ook maar een seconde wakker zou liggen. Als ze de producten niet meer krijgen, kopen ze die toch gewoon zelf? Als Bild een container iPhones wil aanschaffen en ze rechtstreeks in een shredder wil dumpen, gebeurt dat gewoon. Geen Apple dat ze tegenhoudt.
Wat dat betreft pikken de Amerikanen er nou net een wat te sterke tegenstander tussenuit. De hoofdredacteur van Computer Bild maakt dat in een prachtige open brief aan Tim Cook goed duidelijk. Apple (Duitsland) toont hiermee aan hoe bekrompen ze zijn en hoe bang ze zijn voor kritiek.
Niets aan de hand
Je zou gaan twijfelen of er niet echt iets aan de hand is. En dat is nou juist het punt: er ís (nog) helemaal niets aan de hand. Goed, de iPhone 6 Plus buigt wanneer je er met twee handen veel kracht op uitoefent. Nou en? Mijn auto deukt ook in wanneer ik ermee tegen een muur rijd. Niet tegen een muur rijden, dus.
De vraag is wat er gebeurt wanneer je de telefoon op zo'n manier gebruikt zoals hij bedoeld is. Mocht blijken dat de iPhone 6 Plus door hem in je broekzak mee te dragen al buigt, dan is er pas echt iets mis. Als de komende weken blijkt dat dit het geval is, dan moet Apple door het stof. So be it! Anders zal het mij verder worst wezen. Alles wat Computer Bild met de video bewijst, is dat je een telefoon niet moedwillig moet willen buigen. Apple had zich dit ook moeten beseffen. Door de zaak zo hoog op te laten lopen, doet het zichzelf geen goed.
Redding
Ergens in Duitsland zal tegen deze tijd een vaatje bier worden aangerukt en wordt er stevig geproost op de geweldige exposure die Apple biedt. Je kunt als magazine geen betere reclame krijgen dan op deze manier. In de ogen van veel lezers bewijst Apple hiermee de buigzaamheid van de iPhone 6 Plus. Hoe onzinnig dat inhoudelijk misschien ook is, zo werkt het helaas wel. Een domme zet van Apple, een gelukje voor de mannen van Computer Bild en of de iPhone 6 Plus nu echt zo slecht is … dat weten we eigenlijk nog steeds niet. Dat zal de tijd moeten uitwijzen.