Heb je een iPhone? Dan kun je vandaag updaten naar iOS 15. Daarmee komen er allerlei vernieuwingen en verbeteringen naar je telefoon. In dit artikel laten we je een hoop nieuwe iOS 15 functies zien!
iOS 15 nieuwe functies
Vanaf vanavond is iOS 15 te downloaden voor je iPhone. Voor de iPad is iPadOS 15 beschikbaar, met grotendeels dezelfde functies. iOS 15 werkt op de iPhone 6s en nieuwer.
De iPhone 14 nu tot €7,50 korting per maand!
Maximaal voordeel als je thuis internet van Ziggo hebt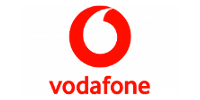 Bekijk actie
iOS 15 is de grootste update van het jaar voor de iPhone. Sommige apps zien er heel anders uit, bijvoorbeeld Weer en Safari. Opmerkelijk zijn verder onder meer Focus (een functie die voorkomt dat je iPhone je afleidt), het Meldingenoverzicht (waarin je notificaties gebundeld worden). Dit zijn de leukste iOS 15 functies:
Met de nieuwste iCreate haal je alles uit de nieuwe functies van iOS 15!
iCreate 131
iOS 15: je iPhone heeft er fantastische functies bij
Ondersteuning: werkt het op mijn iPhone
Goed nieuws: alle iPhones die geschikt zijn voor iOS 14, kun je updaten naar iOS 15. Twijfel je nog of jouw iPhone dan geschikt is? In ons artikel Heeft jouw iPhone iOS 15 ondersteuning? lees je welke iPhones je kunt updaten. Houd er wel rekening mee dat sommige oudere toestellen niet alle iOS 15 functies ondersteunen, omdat de hardware daarvoor soms niet geschikt is.
iOS 15 downloaden en installeren
Omdat iOS 15 een grote update is, is het verstandig om voor het updaten een reservekopie te maken van je iPhone. Het gemakkelijkst doe je dat via iCloud. Zo werkt het:
Open de app Instellingen.
Tik bovenin op je naam.
Tik op 'iCloud'
Scrol naar beneden en tik op 'iCloud-reservekopie'.
Kies 'Maak nu reservekopie' of kijk daaronder of de huidige kopie nog recent is.
iOS 15 verschijnt vanavond rond 19:00 uur (onder voorbehoud: bij iOS 14 liet Apple ons tot 22:00 uur 's avonds wachten). Ga dan naar 'Instellingen>Algemeen>Software-update'. Zorg dat je verbonden bent met een wifi-netwerk en dat je batterij ruim voldoende is opgeladen. Het downloaden van de nieuwe software kan even duren, zeker op de avond van release. Want dan is het druk op de servers van Apple.
Wekelijks Apple nieuws in je mail
Als eerste op de hoogte van het laatste nieuws, tips & aanbiedingen!
Je aanmelding is helaas niet gelukt. Probeer het later nog eens.