2019 loopt ten einde. Natuurlijk haalde Apple dit jaar het nieuws, al was het maar vanwege de nieuwe iPhone 11 en een waslijst aan andere nieuwe producten. En ook de Apple-events – vier in totaal – zorgden voor de nodige reuring. Maar er gebeurde nog veel meer rondom Apple: dit zijn, in willekeurige volgorde, de opmerkelijkste nieuwsfeiten van 2019.
1. Jony Ive vertrekt bij Apple
Jony Ive en Apple leken bijna dertig jaar lang onlosmakelijk met elkaar verbonden, maar nu slaat Apple's hoofdontwerper dan toch een andere weg in. Ive verlaat Apple en begint zijn eigen design-bureau, LoveFrom. Ive was het brein achter veel iconische Apple-ontwerpen, waaronder de kleurrijke iMac G3 uit 1998.
De iPhone 14 nu tot €348 korting!
• Maximaal voordeel als je thuis Ziggo hebt
• 6 maanden Apple Music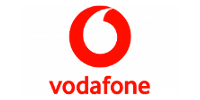 Bekijk actie
2. Siri is een luistervink
Dit jaar ontstond er de nodige commotie toen bleek dat sommige gesprekken met Siri opgenomen en geanalyseerd worden. Siri luistert stiekem mee met drugsdeals, vrijpartijen en misschien ook wel met jou, aldus een klokkenluider. Op zich zien wij er geen bezwaar in dat audiofragmenten (ontdaan van hun context) geanalyseerd worden. Als we willen dat Siri écht slim en nuttig wordt, zullen we wel moeten. Maar Apple had hier natuurlijk transparant over moeten zijn. Apple heeft inmiddels de nodige maatregelen getroffen en sindsdien kun je aangeven of je aan de analyse wilt meewerken.
3. Apple Pay in Nederland
Eindelijk kunnen we ook in Nederland contactloos betalen met de iPhone of Apple Watch! ING had dit voorjaar de primeur met Apple Pay, de andere grote banken waaronder ABN Amro en Rabobank volgden daarna al snel. In de Verenigde Staten zette Apple overigens weer een volgende stap als het gaat om mobiel betalen: daar werd deze zomer de Apple Card gepresenteerd – Apple's eigen creditcard.
4. Apple trekt stekker uit AirPower
Voordat een nieuw Apple-product daadwerkelijk het levenslicht ziet, zijn er altijd de nodige geruchten. En soms hoor je van een product of patent nóóit meer iets terug. Maar met de AirPower was het anders. Apple's draadloze oplader was al lang en breed aangekondigd, haalde zelfs een keynote – en kwam er uiteindelijk niet. De technische moeilijkheden stapelden elkaar op en uiteindelijk kwam van uitstel afstel.
5. Apple verwijdert Hongkong-app uit App Store
Apple verwijderde de app HKmap.live uit de App Store. Hiermee konden pro-democratiebetogers in Hongkong heel precies de locatie van politieposten in de gaten houden en delen met anderen. Tim Cook stuurde een memo naar Apple-medewerkers waarin hij uitlegt dat de app kwaadschiks gebruikt werd: het leidde tot geweld tegen individuele politieagenten. Apple kwam tot dit besluit na overleg met Hongkongse autoriteiten. Volgens de makers van de app is er sprake van censuur.
6. App-verbod op de fiets
Niet direct gerelateerd aan Apple, maar toch wel enorm belangrijk voor iedereen die een iPhone heeft: het app-verbod op de fiets dat sinds 1 juli van kracht is. Je mag geen telefoon meer vasthouden op je fiets. Doe je dat wel en word je betrapt, dan is de boete 95 euro. Voor dat geld kun je beter een iPhone-houder voor op je stuur aanschaffen.
7. Apple-diensten
2019 was misschien wel het jaar van de Apple-diensten. Sinds dit najaar kun je onbeperkt gamen met Apple Arcade. Ook introduceerde Apple een Netflix-concurrent: Apple TV+. Het bijzondere is dat Apple hierbij ook steeds toegankelijker wordt voor mensen zonder Apple-apparatuur. Zo is de TV-app ook beschikbaar op Samsung-televisies. Voor volgend jaar hopen we dat Apple het aanbod gaat bundelen met bijvoorbeeld Apple Music en iCloud-opslag.
8. Tim Apple
We sluiten af met wat luchtiger nieuws. Hoe heet de topman van Apple? Als iCreate-lezer weet je dat: Tim Cook. Maar de Amerikaanse president Donald Trump kon maar niet op de naam komen en noemde de Apple-CEO tijdens een officiële gelegenheid 'Tim Apple'. Cook veranderde zijn naam op Twitter daarna ook daadwerkelijk in Tim Apple.
Je aanmelding is helaas niet gelukt. Probeer het later nog eens.