Vanaf afgelopen maandag (1 juli) geldt er een een telefoonverbod op de fiets. Als je tijdens het fietsen je iPhone vasthoudt, dan kan je dat duur komen te staan. Dit moet je weten over het telefoonverbod op de fiets.
1. Voor welke apparaten geldt het verbod?
Telefoon moet je breder zien, want het verbod geldt voor alle mobiele elektronische apparaten voor communicatie- en informatieverwerking. Tablets, navigatiesystemen, muziekspelers en camera's mag je dus ook niet gebruiken als je aan het fietsen bent. Eigenlijk mag je nog alleen maar je stuur vasthouden.
2. Hoe hoog is de boete?
BLACK FRIDAY: De iPhone 14 nu tot €348 korting!
• Maximaal voordeel als je thuis Ziggo hebt
• 6 maanden Apple Music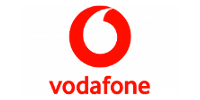 Bekijk actie
Een campagne van het Ministerie van Infrastructuur en Waterstaat moet fietsers wijzen op het verbod: 'Laat je telefoon lekker zitten en hou 95 euro in je zak', zo luidt de slogan. Die 95 euro is dan nog zonder administratiekosten.
3. Ik móet appen/bellen/navigatie instellen, wat nu?
Ga dan even stilstaan, zoek een veilige plek op en doe wat je moet doen. Ook als je stilstaat voor een stoplicht mag je je apparatuur aanraken en gebruiken. Of je kiest ervoor om een van de vijf handige iPhone-houders voor op de fiets aan te schaffen; wel zo fijn als je vaak moet navigeren.
4. Mag ik handsfree bellen?
Je mag je telefoon en andere apparaten wel handsfree gebruiken, bijvoorbeeld door ze in een houder te stoppen. Zo kun je bellen of berichten inspreken. Siri staat klaar om je spraakopdrachten te beluisteren. Maar ook als je handsfree je apparaten bedient, mag je natuurlijk geen gevaar of hinder veroorzaken met de fiets.
5. Mag ik muziek beluisteren?
Muziek beluisteren mag ook nog, maar je moet wel in staat zijn om het omgevingsgeluid te horen – zet het volume dus laag of gebruik maar één dopje. Je mag de muziek nog wel bedienen via de knopjes op je koptelefoon. Je AirPods kun je bedienen via Siri.
6. Hoe zit het met de Apple Watch?
Dat is een schimmig gebied. In de meest strikte zin van het woord is de Watch natuurlijk ook een mobiel elektronisch apparaat voor communicatie- en informatieverwerking. Wij zouden zeggen: houd het bij Siri en doe (of laat) wat je gezonde verstand je ingeeft.
7. En voetgangers?
Ben je een verkeersdeelnemer maar bestuur je geen voertuig? Dan geldt het verbod niet. Voetgangers gaan dus vrijuit. En je mag al append een paard besturen, want dat wordt niet gezien als voertuig. Wel geldt ook hier dat je geen gevaar mag vormen voor de overige weggebruikers.
8. Zo'n verbod is toch niet te handhaven?
Nou, wacht maar af. Minister Ferdinand Grapperhaus van Justitie heeft aangekondigd dat er zeker de komende tijd extra streng wordt opgetreden als het telefoonverbod overtreden wordt. We zouden het er dus niet op gokken, maar vragen ons af of er agenten genoeg zijn om de boetes uit te delen.
Bron: Rijksoverheid