Binnenkort kun je je Mac dan eindelijk updaten naar macOS Monterey! Apple heeft zojuist tijdens het 'Unleashed'-event de releasedatum bekendgemaakt. Je Mac krijgt er dan allerlei handige nieuwe functies bij. En je hoeft niet eens zo heel lang meer te wachten! Volgende week, op maandag 25 oktober, is macOS Monterey eindelijk beschikbaar!
MacOS Monterey release-date bekendgemaakt
Apple's event van vanavond staat helemaal in het teken van nieuwe Macs. Maar naast nieuws over nieuwe hardware, is er ook nieuws over de software. De grote Mac-update van dit jaar staat gepland dus voor volgende week maandag. Naar verwachting zal de update rond 19 uur beschikbaar zijn.
De Apple iPhone 13 tijdelijk tot €337 korting!
Maximale korting als je ook internet van Ziggo thuis hebt!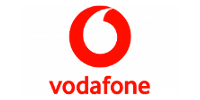 Bekijken
macOS Monterey features: wat is er nieuw?
macOS 12 Monterey brengt heel veel nieuwe functies naar je Mac. Een aantal daarvan ken je misschien al van iOS 15 voor iPhone. Dit zijn enkele nieuwe functies die je binnenkort kunt verwachten:
De app Opdrachten maakt zijn debuut op de Mac. Hiermee kun je takenreeksen automatiseren en veel tijd besparen. De app bestaat al een tijd voor iPhone en iPad.
Focus komt ook naar de Mac Deze geavanceerde variant van 'Niet storen' zorgt ervoor dat je afleidingen drastisch inperkt en je kunt focussen op één taak.
FaceTime wordt drastisch vernieuwd en wordt beter geschikt voor videovergaderen. Dankzijn SharePlay deel je allerlei media met vrienden en familie. Beluister bijvoorbeeld samen naar muziek of bekijk dezelfde video.
Met Universal Control bedien je je iPad vanaf je Mac. Je kunt je muis vanaf het scherm van je Mac naar je iPad slepen. En dan Middels drag & drop bestanden uitwisselen.
Functies als Livetekst, het Meldingenoverzicht, iCloud+ en het handig ordenen van notities komen ook naar de Mac.
Met onze speciale uitgave haal je alles uit de nieuwe functies van macOS Monterey!
Werkt het op jouw Mac?
Een aantal oudere Macs kun je helaas niet meer updaten naar Monterey. Dit zijn de Macs die wel macOS Monterey ondersteuning hebben:
iMac: eind 2015 of nieuwer
iMac Pro: 2017 of nieuwer
MacBook: begin 2016 of nieuwer
MacBook Air: begin 2015 of nieuwer
MacBook Pro: begin 2015 of nieuwer
Mac mini eind: 2014 of nieuwer
Mac Pro eind: 2013 of nieuwer
Op te zien welke Mac je hebt, klik je linksboven op  en kies je voor 'Over deze Mac'.
macOS Monterey download
macOS Monterey downloaden kan dus vanaf volgende week. Updaten is gratis. De update is straks te vinden via 'Systeemvoorkeuren>Software-update'. Klik hier op 'Werk nu bij' en doorloop de stappen om de update te downloaden en te installeren. Tegelijkertijd kun je ook je iPhone en iPad kunt updaten naar iOS en iPados 15.1, zodat al je Apple-apparaten perfect op elkaar zijn afgestemd.
Meer weten over macOS Monterey?