Op maandag 25 oktober kun je de grootste Mac-update van het jaar downloaden en installeren. Tenminste, als je Mac daarvoor geschikt is. Verschillende wat oudere Macs hebben helaas geen macOS Monterey-ondersteuning. Hoe zit het met jouw Mac?
Het nieuwe macOS Monterey brengt leuke vernieuwingen naar de Mac, zoals de Opdrachten-app, grote verbeteringen in FaceTime en Focus – voor een betere concentratie. Maar sommige Macs kun je niet langer updaten, waaronder oudere MacBook Pro- en MacBook Air-modellen. Lees hier of jouw Mac macOS Monterey ondersteuning heeft.
BLACK FRIDAY: De iPhone 14 nu tot €348 korting!
• Maximaal voordeel als je thuis Ziggo hebt
• 6 maanden Apple Music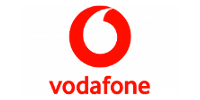 Bekijk actie
macOS Monterey ondersteuning
Met het nieuwe Mac-besturingssysteem laat Apple de ondersteuning van relatief veel Macs vallen. Onder meer MacBooks uit 2013 en 2014 kun je niet langer updaten. Deze Macs hebben macOS Monterey ondersteuning:
MacBook Air: 2015 en later
MacBook Pro: 2015 en later
MacBook: 2016 en later
Mac mini: eind 2014 en later
iMac: eind 2015 en later
iMac Pro: 2017 en later
Mac Pro: 2013 en later
Welke Mac heb ik?
Weet je niet welk Mac model je hebt, of wat het bouwjaar is? Dat kun je gemakkelijk opzoeken:
Klik linksboven op  en kies 'Over deze Mac'.
In het tabblad 'Overzicht' staat welke Mac je hebt.
Wil je meer van dit soort Mac-tips? Schrijf je in voor onze nieuwsbrief:
Je aanmelding is helaas niet gelukt. Probeer het later nog eens.
Welke Macs hebben geen macOS Monterey ondersteuning?
Er zijn veel MacBooks die blijven steken op macOS Big Sur. De MacBook Air uit 2013 en 2014 en de MacBook Pro uit 2013 en 2014 zijn straks voor het eerst niet te upgraden. Opvallend is dat de Mac mini uit 2014 nog wel wordt ondersteund, terwijl hij over dezelfde of krachtigere hardware beschikt. Een andere afvaller is de iMac uit 2014.
Ter vergelijking: dit zijn de Macs met macOS Big Sur ondersteuning:
MacBook Air: 2013 en later
MacBook Pro: 2013 en later
MacBook: 2015 en later
Mac mini: 2014 en later
iMac: 2014 en later iMac
iMac Pro: 2017 en later
Mac Pro: 2017 en later