Apple heeft gisteravond iOS 15.4 bèta 2 uitgegeven, met een nieuwe functie die je iPhone omtovert tot pinautomaat – en nog véél meer. Dit is er nieuw.
iOS 15.4 bèta 2
De eerste bèta van iOS 15.4 zat boordevol nieuwe functies. Zo kreeg Face ID ondersteuning voor mondmaskers, werd Universele bediening éindelijk beschikbaar, en werden er 37 nieuwe emoji toegevoegd.
Ook de tweede bèta voegt interessante nieuwe functies toe. Wij zetten ze voor je op een rij.
1. iPhone als pinautomaat
Met de nieuwe functie 'Tap to Pay' wordt het mogelijk om zonder externe accessoires je iPhone te gebruiken als pinautomaat. Dit werkt met Apple Pay, creditcards én pinpassen.
Appontwikkelaars krijgen de mogelijkheid om Tap to Pay toe te voegen aan hun apps. Zo zou je bijvoorbeeld een Tikkie kunnen betalen door je pinpas tegen de telefoon van de ander te houden. Er is nog wel een grote 'maar': Tap to Pay is nog niet verkrijgbaar in Nederland en België.
Je leest meer over Tap to Pay in ons artikel: Vaarwel pinautomaten: Apple kondigt Tap to Pay voor iPhone aan.
De iPhone 13 nu tot €393 voordeel!
• Heb je al internet van Ziggo thuis? Profiteer dan van extra voordeel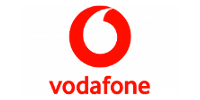 Bekijken
2. Verbeterde Face ID met mondmasker
De ondersteuning voor mondmaskers met Face ID is in de tweede bèta van iOS 15.4 verbeterd. Doordat de gezichtsherkenning met deze functie alleen naar je ogen en voorhoofd kan kijken omdat de rest bedekt is, werkt het iets anders. Je ogen moeten nu namelijk volledig zichtbaar zijn voor de Face ID-sensors.
Ligt je telefoon op tafel, en probeer je 'm te ontgrendelen, dan geeft hij vanaf bèta 2 aan dat je je hoofd naar beneden moet bewegen om hem te ontgrendelen. Zo ziet je iPhone je ogen goed, en weet hij zeker dat jij het bent.
3. HomePod op Wi-Fi met inlogscherm
Woon je in een appartementencomplex, studentencomplex of een andere plek met Wi-Fi met een inlogscherm? Dan weet je waarschijnlijk al hoe onhandig dit soms kan zijn. Apparaten zoals je iPhone en Mac kunnen er prima mee overweg, maar smart home-apparaten zoals de HomePod mini niet echt.
Gelukkig is er in iOS 15.4 ontdekt dat Apple's slimme speaker binnenkort wél gewoon op dit soort netwerken werkt. Je logt 'm dan in via het scherm van je iPhone. Nu maar hopen dat de speaker snel in Nederland te koop is (hij spreekt al wel Nederlands!).
iOS 15.4 release
We verwachten nog een paar bèta-versies van iOS 15.4 voordat de update officieel uitkomt. Naar verwachting valt de iOS 15.4 release tussen midden maart en midden april: rond die tijd verwachten we namelijk ook het eerste Apple-event van het jaar.
Bron: MacRumors