OpenAI heeft GPT-4 aangekondigd: een verbeterde versie van de populaire chatbot ChatGPT. En die introduceert ook een grote nieuwe functie. 
ChatGPT 4
Volgens OpenAI – de ontwikkelaar achter het fenomeen ChatGPT – zijn ze ongeveer een jaar geleden begonnen om GPT-4 te trainen. Hiervoor gebruikten ze de meest recente versie van de chatbot als basis, oftewel GPT-3.5. De ontwikkelaars pasten hier allerlei feedback op toe die ze van miljoenen gebruikers hebben ontvangen, om zo de prestaties te kunnen verfijnen en een nieuwe versie te ontwikkelen.
Het resultaat: GPT-4. OpenAI zegt dat de verschillen tussen het nieuwe model en zijn voorganger op het eerste gezicht slechts subtiel zijn. In normale en informele gesprekken is GPT-3.5 namelijk al ijzersterk, maar zodra je de chatbot een enigszins complexe vraag stelt, is GPT-4 de duidelijke winnaar. De kans op een feitelijk betrouwbaar antwoord is namelijk met 40% gestegen en ChatGPT kan ingewikkelde instructies nu ook genuanceerder afhandelen.
De iPhone 13 nu tot €393 voordeel!
• Heb je al internet van Ziggo thuis? Profiteer dan van extra voordeel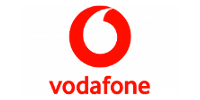 Bekijken
De verschillen worden helder weergegeven in de onderstaande vergelijking:
ChatGPT is zelfs een stukje creatiever geworden. Zo lukt het de AI nu beter om liedjes en scenario's te schrijven, plus hij heeft je schrijfstijl sneller in de vingers. En dan is er nog het maximum aantal woorden: GPT-4 kan teksten tot wel 25.000 (!) woorden genereren.
Afbeeldingen en video's
Het hoogtepunt van GPT-4 is echter de ondersteuning voor afbeeldingen en video's als input. Dat wil zeggen: je kunt vanaf nu een foto of video uploaden en daar een willekeurige vraag over stellen. Zeg je bijvoorbeeld: "Kun je deze grappige afbeelding uitleggen?" en voeg je er een humoristisch plaatje aan toe, dan kan ChatGPT je een duidelijk antwoord geven.
De nieuwe functie is dus alleen al handig als een grap over je hoofd vliegt, maar het is vooral nuttig voor blinden en slechtzienden. Zij kunnen nu om een omschrijving van zowat iedere afbeelding vragen. Met de komst van GPT-4 is de chatbot dus ook een stukje toegankelijker geworden.
Beschikbaarheid
GPT-4 is vanaf nu direct beschikbaar, maar helaas nog niet voor iedereen. Vooralsnog is de nieuwe versie alleen toegankelijk als API voor ontwikkelaars die nieuwe diensten en apps ontwikkelen. Evenals voor gebruikers met een ChatGPT Plus-abonnement.
Toch verwachten we dat GPT-4 in de toekomst ook voor de rest van de wereld beschikbaar zal worden gesteld. Kun je daar niet op wachten? Ontdek dan of ChatGPT Plus wat voor je is.
Alles over AI
2023 lijkt nu al in het teken te staan van AI. Er duiken namelijk steeds meer handige tools op, waarvan een deel al is opengesteld voor het grote publiek. Wil je meer lezen over de wereld van kunstmatige intelligentie? Neem dan een kijkje naar de volgende artikelen:
En wil je wekelijks op de hoogte worden gebracht van het laatste Apple- en AI-nieuws? Schrijf je dan in voor onze gratis nieuwsbrief.
Je aanmelding is helaas niet gelukt. Probeer het later nog eens.