September was de maand van de grote iOS 16-release. Met als grootste nieuwe functie het compleet vernieuwde vergrendelscherm dat je tot in detail kunt inrichten. Heel veel nieuwe iOS 16 achtergronden, widgets, de vormgeving van het klokje – je bepaalt alles zelf.
Een speels detail is wat Apple het 'meerlaags foto-effect' noemt'. Hierbij verdwijnt het klokje deels achter het onderwerp van de foto of afbeelding. Het onderwerp lijkt als het ware los te komen van de achtergrond. In de iPhone-tips van deze week helpen we je om meer uit dit diepte-effect te halen – voor een extra uniek thuisscherm.
BLACK FRIDAY: De iPhone 14 nu tot €348 korting!
• Maximaal voordeel als je thuis Ziggo hebt
• 6 maanden Apple Music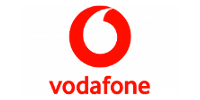 Bekijk actie
1) Check de standaard iOS 16 achtergronden van Apple
Als je een nieuwe achtergrond instelt, heeft Apple al enkele voorbeelden voor je klaargezet waarbij het klokje deels achter het onderwerp duikt. Het gaat dan om Astronomie (de aarde- en maandetails) en enkele iOS 16 achtergronden uit de collectie 'Verzamelingen' van Apple (de standaard iOS 16-wallpaper, de Pride-variant en de wallpaper met de clownvisjes).
2) Trial & error
Bij 'Voorgestelde foto's' in het hoofdmenu staan er vast al wat eigen foto's waarin het diepte-effect zichtbaar is. Maar … dit is nog lang niet alles. Kies via de knop 'Foto's' bovenin een mooie foto uit je collectie en kijk of het effect 'pakt'. Het is een kwestie van trial and error. Maak met je vingers een knijpende beweging op het scherm om de foto bij te snijden. Beneemt het onderwerp te veel het zicht op het klokje? Dan verdwijnt het effect hierbij automatisch.
3) Er is natuurlijk een app voor
Vind je de standaard-achtergrondjes van Apple ook maar zo standaard? En heb je zelf niet echt een geschikte foto voor dit meerdaagse effect? Je raadt het al: gebruik een app hiervoor! In de App Store is al het nodige te vinden en er zal vast nog meer bij komen. Bijvoorbeeld Lockd, Clarity en Wallpapers Now. Let op: de apps zijn gratis te downloaden en bevatten gratis voorbeelden (en irritante advertenties), maar er is ook premium content.
4) Het werkt niet met widgets
Helaas: onze favoriete twee functies van iOS 16 bijten elkaar een beetje. Heb je een foto met een fantastisch diepte-effect? Het verdwijnt zodra je een widget onder het klokje toevoegt. Het meerlaags foto-effect en de widgets gaan helaas niet samen – het is het een of het ander.
5) Zit het effect juist in de weg?
Vind je het effect juist irritant, omdat het het volledige zicht op het klokje blokkeert? We hebben twee oplossingen:
Tik op de knop rechtsonder en verwijder het vinkje voor diepte-effect. Het klokje is dan weer helemaal zichtbaar.
Boven het klokje zit een lange, smalle widget. Tik daarin en klik op de widget Klok. Zo voeg je de tijd toe boven het klokje zelf.
Meer van dit soort iPhone-tips?